Coronavirus Africa: news summary for Saturday 20 June
Coronavirus live Africa: latest Covid-19 news - 20 June
Africa Covid-19 update: 002:00 WAT on Sunday 21 June (03:00 CEST)
According to the latest figures published by Johns Hopkins University, 8,753,853 cases have been detected worldwide, with 462,088 deaths and 4,333,688 people have recovered.
South Africa: 92,681 cases / 1,877 deaths
Nigeria: 19,147 cases / 487 deaths
Ghana: 13,203 cases / 70 deaths
South Africa reaches new daily record
South Africa recorded a new daily record in the last 24-hour period, with nearly 5,000 new cases, bringing the total to over 92,000.
The latest figures for Africa
Coronavirus cases in African hace exceeded 295,000 cases as the death toll has surpassed 7,600. South Africa, Nigeria and Ghana have been the three worst affected countries on the continent (see figures above). Lesotho remains the country with the least cases, with just four confirned to date, followed by Seychelles with 11 and The Namibia with 36.
No rush for Ghana PL return, says Hayford
Former Ghanaian women's team coach Bashir Hayford has called for the Ghana Football Association (GFA) to focus on securing a main ponsor for the country's Premier League instead of focusing on bringing back the championship that was suspended due to coronavirus, reports Goal.
"I will use this opportunity to [remind] my colleagues, the FA and the stakeholders in Ghana football that we started the league with no sponsorship," Hayford told Aben FM.
"I will advise the FA to cancel the league and use this time to seek for good sponsorship so they can package next season well. When we resume the league we the coaches are going to suffer a lot because we are not like Europeans."
China to offer African debt forgiveness
CNN reporting that China is set to exempt certain African countries from interest-free loans due by the end of 2020 as they struggle in the face of the coronavirus pandemic. During a summit speech, Chinese president Xi Jinping said that China and Africa can fight the covid-19 crisis together.
"The world is undergoing profound changes unseen in a century," Xi said. "Given the new opportunities and challenges we face, closer cooperation between China and Africa is needed more than ever."
Xi's comments come as fears grow at home due to a new outbreak of the virus in Beijing.
South Africa lastest coronavirus figures: 90,000+ cases
Confirmed cases in South Africa have now exceeded 90,000 as the death tolll nears 2,000. South Africa has been the worst-affected nation on the continent, reaching 92,681 cases in the latest count.
GOAL's work amid coronavirus
It has been a particularly challenging time for NGOs across the continent due to the Covid-19 Pandemic, one of which is GOAL, with its teams providing crucial infant nutrition programmes in Ethiopa, one of the agency's many initiatives in Africa....
"I wish they had just finished me off"
This BBC documentary discusses police brutality in Kenya amid the coronavirus pandemic, talking to one man who says he lost an eye as a result of officers' heavy-handed efforts to enforce a Covid-19 curfew in the country.
Cricket South Africa postpones unique three-team fixture
Cricket South Africa has been forced to postpone its trial of three-team cricket after failing to win government backing for the original date of 27 June over concerns about preparations following the Covid-19 pandemic.
CSA had hoped to stage the unique fixture that would see a trio of sides compete in one 36-over match at SuperSport Park near Pretoria for what would have been a return to cricket for the likes of AB de Villiers, Quinton de Kock and Kagiso Rabada.
"The operational teams behind the Solidarity match and event partners, in collaboration with Cricket South Africa, 3TCricket and SuperSport, met to consider the readiness to host the event on June 27," CSA said in a statement. "Following this meeting, it has become clear that more work is needed in preparation, including (government) approval."
When the fixture is played, teams of eight players will bat for a total of 12 overs, six per innings, during which time they will face both opponents in the field. At the fall of the seventh wicket, the last remaining batsman can carry on, but only score in even numbers, twos, four or a six. The team with the highest aggregate total at the end of the game will be declared the winners.
Congo court sentences president's chief of staff to 20 years in prison
The Democratic Republic of Congo's high court on Saturday found the president's chief of staff, Vital Kamerhe, guilty of embezzling $48 million in public funds and sentenced him to 20 years in jail, presiding judge Pierrot Bankenge Mvita said.
Kamerhe is the most senior politician to face trial for graft in Congo, where high-level corruption is endemic.
Egypt: Health care workers forced to choose "death or jail"
The Egyptian authorities must immediately stop their campaign of harassment and intimidation against frontline health care workers who express safety concerns or criticize the government's handling of the COVID-19 crisis, Amnesty International said today.
The organization documented how Egyptian authorities have used vague and overly broad charges of "spreading false news" and "terrorism" to arbitrarily arrest and detain health care workers who speak out and have subjected them to threats, harassment and punitive administrative measures.
Those targeted by the authorities have denounced unsafe working conditions, personal protective equipment (PPE) shortages, insufficient infection control training, limited testing of health care workers, and lack of access to vital health care.
IMF approves $148 million emergency credit for Guinea
The International Monetary Fund (IMF) has approved $148 million in emergency credit to Guinea to bolster the West African country's economy during the Covid-19 pandemic, it said in a statement. "Worsening global conditions and a rapidly spreading local outbreak have deteriorated Guinea's short-term growth prospects and hindered mining exports and tax revenues," the IMF said.
No Covid-19 deaths for one month in Burkina Faso
Burkina Faso has not registered a single death relating to Covid-19 during the past month, Dr. Brice Bicaba announced on Friday. He added that the country has just one new positive case during the past 24 hours.
Locals walk past a tuckshop, amid the spread of the coronavirus disease, in Soweto, South Africa. REUTERS/Siphiwe Sibeko
Zimbabwe health minister arrested over $60 million Covid-19 contract
(Reuters) Zimbabwe Health Minister Obadiah Moyo was arrested by police on Friday over allegations of corruption in government procurement of around $60 million worth of medical equipment, the Daily News newspaper reported.
Last week Delish Nguwaya, said to be a local representative of international pharmaceutical firm Drax International, the company supplying the equipment to the government, was arrested over the same deal, according to the state-owned Zimbabwe broadcasting Commission.
Morocco records biggest single-day rise in Covid-19 cases
(Reuters) Morocco's Health Ministry reported 539 new coronavirus cases on Friday, the biggest daily rise so far, most of them in a cluster north of Rabat.
There are now 9,613 confirmed cases in Morocco, with a mortality rate of 2.2% and a recovery rate of 84.5%, according to official figures.
The government this month eased some lockdown measures in regions with low infection rates, but kept in place a ban on people leaving their homes without permits in areas with more cases, including some big cities.
Africa Covid-19 updates
According to the latest figures, the number of cases on the continent has now risen to over 277,000.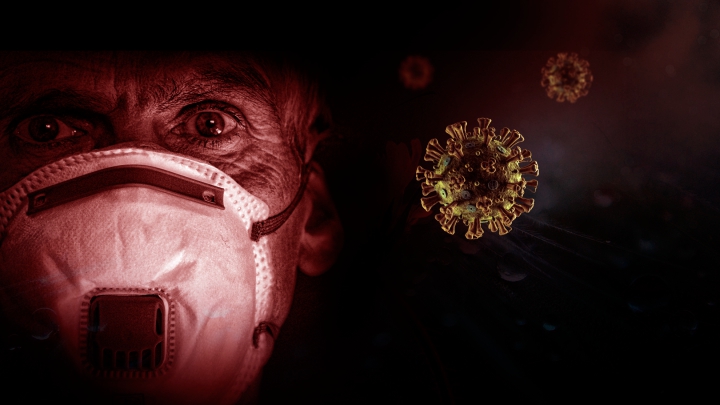 Coronavirus: the complete guide to the Covid-19 pandemic
In this guide you'll find a summary of many of the recommendations and explanations provided by the World Health Organisation (WHO) and other public health authorities, along with answers to many of the most frequently asked questions about the coronavirus.
Coronavirus Africa live updates: welcome
Good morning and welcome to our live, Africa-focused coverage of the coronavirus pandemic, which has now registered over 8.6 million cases worldwide.