Second stimulus check: what is the proposal that could replace the check?
What are the key points of the Reopening America by Supporting Workers and Businesses Act of 2020 – proposed by Republican Kevin Brady.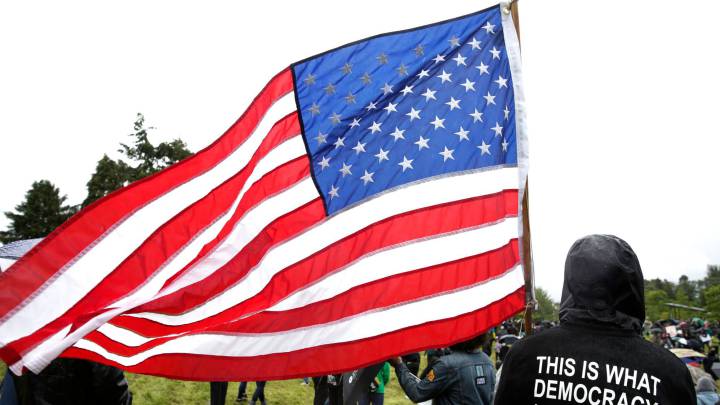 By the start of June, more than 159 million stimulus payments had been sent out to Americans by the Internal Revenue Service (IRS) as part of the relief package in the CARES Act. In a bid to kickstart the economy in the aftermath of the coronavirus pandemic, there have been several proposals for a second round of Economic Impact payments – including the $3 trillion HEROES Act, which would provide the $1,200 to tax-paying citizens but promises the same amount to dependents and includes minority groups who were not eligible in the first round of checks.
The HEROES Act was passed by the House of Representatives – only just, with a nine vote majority but some observers doubt it will get through the Senate when the bill is debated and voted on later this month.
Millions of Americans are unemployed.

As we begin to reopen the economy, we must make sure that those who have been temporarily unemployed, don't stay unemployed permanently.

Read more about @RepKevinBrady's Return To Work Bonus bill here👇https://t.co/96MAMhtxsK

— Ways and Means GOP (@WaysandMeansGOP) June 2, 2020
Getting people back into work
There is another proposal which promises financial aid to struggling workers and those who are currently out of work. Republican Kevin Brady presented the Reopening America by Supporting Workers and Businesses Act of 2020 on 1 June. The bill is designed to help businesses who have been hit hard by the crisis rebuild their workforce quickly by turning unemployment benefits into a back-to-work bonus.
The CARES Act included a $600 weekly boost in unemployment benefits but that is due to end at the end of this month (some lawmakers have requested that the unemployment bonus is extended to January 2021). The Reopening America by Supporting Workers and Businesses Act of 2020 proposes a $1,200 payment which be given out to entice unemployed workers back to the workplace. It is essentially a back-to-work incentive - workers who return to a job before the end of July will be allowed to keep their unemployment bonus – either as a one-off payment of $1,200, or alternatively, two weekly payments of $600, on top of wages earned.
Brady explained: "For us to rebuild our economy, we must make sure Americans can get back to work in a safe, healthy environment. Through a Return to Work Bonus – which would allow workers to keep up to two weeks of unemployment benefits if they accept a job offer – we can make sure these temporary job losses don't turn into permanent ones."
Whether the Reopening America by Supporting Workers and Businesses Act of 2020 is passed or not, it is looking very likely that some kind of bill which will include extra unemployment relief plus financial incentives for returning workers will be introduced once the CARES Act relief ends. The recently promoted 'Explore America' credit is another angle being explored.
See also
What is the Employee Retention Credit? Everything you need to know
Second stimulus check: when is the HEROES Act being voted on?
$4,000 travel tax credit: when could it be passed in Congress?