PSG desperate to sign Real Madrid's Takefusa Kubo
Leonardo, sports Director at the French outfit, has focused his attention this month on landing the Japanese star, currently on loan at Mallorca.
Takefusa Kubo (19 years old) looks like being exactly what Real Madrid president Florentino Pérez has always wanted - a footballer who is as good on the pitch as he is irresistible to major brands from around the world.
Real Madrid nabbed Takefusa Kubo from Barcelona

That's why Madrid were so quick to snap him up last summer when they made a move for one of Barcelona's most promising talents in the last decade. A manoeuvre that may go down in history, according to Joan Vilà, Head of Methodology at the Catalan club till 2018: "They'll be regretting for many years putting Kubo on a plate for Real Madrid, it's an error a club like Barcelona can't make, it's really serious," he told this newspaper.
PSG want Kubo
Kubo's arrival in top level football has attracted attention across the sport. According to sources consulted by AS, PSG are determined to sign him. Just this month, Leonardo, sports director at the French club, has focused his attentions on the move. However he's met a brick wall. Two brick walls in fact. The player rejected outright the offer of four million euros after tax a year to move to Paris, while Real Madrid have patiently explained they won't sell him under any conditions. Of course he has a buy-out clause, but it's set at an eye-watering 250 million euros.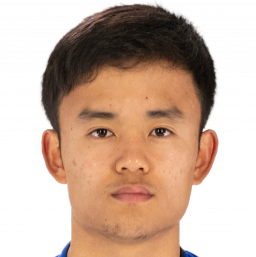 Where Kubo goes after Mallorca?

It's not just PSG. There are at least 29 clubs taking a keen interest in Kubo playing for them: Ajax, Lazio, Milan, Celtic.. and more than 10 teams in Spain alone, among them Real Sociedad and Betis.
Kubo is currently on loan at Mallorca. Real Madrid's plan is to agree a new destination for the Japanese player, if, as seems likely, he doesn't make it into the 2020-21 squad as one of the three non-EU players. Madrid are biding their time though, because they are keen for Kubo to not only stay in Spain, but also to get a taste of European football...
Kubo desperate for Real Madrid action
Kubo himself however believes he has a chance of making the Real Madrid squad for next season. Zidane praised the player in his press conference yesterday: "He's had a good season, he's played regularly which is what we all wanted. He's a really interesting player, right now and looking to the future."
The club's sporting bosses are also convinced by the Kubo's progress. After shining on last summer's tour under Zidane he asked to go on loan to a top-flight club in Spain, believing that he was too good for Real Madrid's B team, Castilla. And the club agreed.
He struggled to adapt to Mallorca at first, in part because Moreno was focused on using his more experienced players, in part because of the lengthy journeys when on international duty. But he's now a fixture in the first XI and he'll start on Wednesday night against Real Madrid in the Di Stefano (Real Madrid vs Mallorca, 22:00 CEST, live on AS English).
Kubo is only sad it's not in the Bernabéu: "It's impossible to play badly there", he told this newspaper in April.
At Real Madrid they are delighted with the player's progress, and not only in a footballing sense. He's showing an incredible level of maturity with his situation. Basically, the hopes of Mallorca currently sitting in the relegation zone rest on his shoulders, and he's showing he can cope with the pressure.
And in Japan he's already a star. According to Iván Codina, head of LaLiga in Japan, eight of the 10 most watched games in the country involved Mallorca, with Mallorca - Villarreal knocking the Clásico off top spot.
Thanks to Kubo, Mallorca received a €400,000 sponsorship from Konami, while the YouTube visits are through the roof. Real Madrid, meanwhile, have extended their lead in Twitter followers to 80,000 on the back of Kubo.
Takefusa Kubo: footballer and icon, already.