Coronavirus India: news summary for 25 June
Coronavirus live India: latest Covid-19 news - 25 June
India Covid-19 update: 01:30 IST on Friday 25 June (23:00 CEST on Thursday 24 June)
According to the latest figures published by Johns Hopkins University, 9,506,788 cases have been detected worldwide, with 484,406 deaths. 4,786,056 people have recovered.
In India, there have been 473,105 cases confirmed, 14,894 people have died and 271,697 people have recovered from the virus.
New Delhi preparing for Covid-19 spike
(Reuters) Authorities in New Delhi worked to convert a spiritual centre into a huge quarantine facility on Thursday as novel coronavirus cases in the Indian capital overtook the financial hub Mumbai for the first time.
Delhi now has 70,390 coronavirus cases, with more than 40,000 detected in the last two weeks.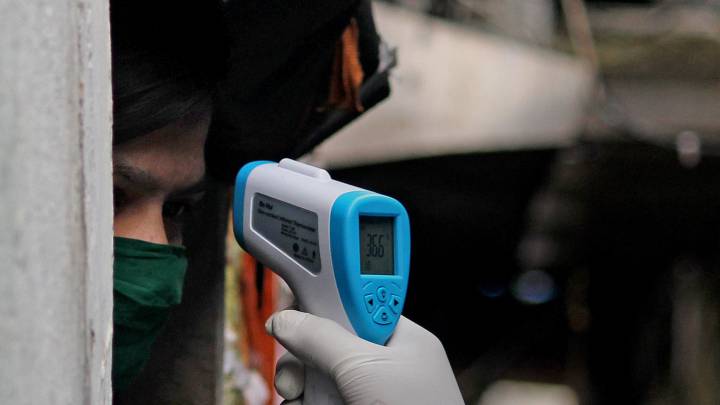 India's richest state bans guru's 'spurious' coronavirus treatment
(Reuters) India's richest state on Thursday banned a "spurious" coronavirus treatment manufactured by a company founded by popular yoga guru, which he says has a 100% record in curing patients.
Baba Ramdev, co-founder of Patanjali and a household name in India, launched Coronil to much fanfare on Tuesday, but hit a roadblock when New Delhi and some state governments expressed scepticism.
The western state of Maharashtra banned the drug. "Maharashtra won't allow the sale of spurious medicine," state minister Anil Deshmukh tweeted on Thursday, adding authorities would probe whether any clinical trials had been run.
People queue to get tested for the Covid-19 coronavirus at Siliguri district hospital in Siliguri on June 25, 2020. (Photo by Diptendu DUTTA / AFP)
PM Modi looks inwards
It's not going to be easy but the Prime Minister is hoping to make India more self-reliant.
Coronavirus pandemic getting worse globally - WHO
The Covid-19 pandemic is subsiding in Europe, but getting worse globally with the number of infections expected to reach 10 million next week and the number of deaths 500,000, the head of the World Health Organisation Tedros Adhanom Ghebreyesus said.
Speaking via video-conference with members of the European Parliament's health committee, Tedros said that once the pandemic was over, the world should not return to its previous state, but build a 'new normal' that would be fairer, greener and help prevent climate change.
Tamil Nadu records highest spike with 3,509 new cases
Tamil Nadu recorded its highest spike to date with 3,509 new confirmed cases reported on Thursday, bringing the state tally to 70,977.
Chennai reported 1,834 positive cases, bringing the city's total to 47, 640. Tamil Nadu recorded 45 deaths on Thursday, putting the state toll at 911.
As of Thursday, the number of active Covid-19 cases in Tamil Nadu is 30,064; 43,835 males, 27,122 females and 20 transgenders have tested positive for the virus in the state.
According to a bulletin released by the Health and Family Welfare Department of Tamil Nadu, 10,08,974 samples from the state have been sent for testing till date, with 32,543 samples sent today.
The state discharged 2236 patients following treatment today, putting the total number of discharged patients at 39,999.
Thunderstorm leaves 83 dead in Bihar
Thunderstorms and lightning have wrought havoc in Bihar over the past two days, claiming 83 lives, leaving many injured and causing widespread damage to property, the state disaster management department said on Thursday.
According to a statement put out by the department, the deaths in lighting strikes happened in 23 districts of the state, with Gopalganj accounting for the maximum number of casualties at 13.
Deaths have also been reported from: Nawada and Madhubani (eight each); Siwan and Bhagalpur (six each); East Champaran, Darbhanga and Banka (five each); Khagaria and Aurangabad (three each); West Champaran, Kishanganj, Jehanabad, Jamui, Purnea, Supaul, Buxar and Kaimur (two each); and Samastipur, Sheohar, Saran, Sitmarhi, Madhepura (one each).
Vaccine makers face biggest medical manufacturing feat in history
Developing a Covid-19 vaccine in record time will be a tall order. Producing enough to end the pandemic will be the biggest medical manufacturing feat in history. That work is underway. From deploying experts amid global travel restrictions to managing extreme storage conditions, and even inventing new kinds of vials and syringes for billions of doses, the path is strewn with formidable hurdles.
Any hitch in an untested supply chain - which could stretch from Pune in India to England's Oxford and Baltimore in the United States - could torpedo or delay the complex process. Col. Nelson Michael, director of the U.S. Army's Center for Infectious Disease Research who is working on the government's 'Warp Speed' project to deliver a vaccine at scale by January, said companies usually have years to figure this stuff out. 'Now, they have weeks.'
Much of the world's attention is focused on the scientific race to develop a vaccine. But behind the scenes, experts are facing a stark reality: we may simply not have enough capacity to make, package and distribute billions of doses all at once. Companies and governments are racing to scale-up machinery to address a critical shortage in automated filling and finishing capacity - the final step in the manufacturing process of putting the vaccine into vials or syringes, sealing them and packaging them up for shipping.
Adding to the challenge is that glass vials are in short supply. To save glass, companies plan to use larger vials of five to 20 doses - but this raises new problems, such as potential waste, if not all the doses are used before the vaccine spoils.
Covid-19 testing declines in Pakistan
Pakistan's daily COVID-19 testing has dropped by about a third in a matter of days, even as the country is being urged to increase testing.
The 21,835 tests conducted in the last 24 hours until Thursday morning was down nearly 10,000 from a high of more than 31,000 tests less than one week ago.
In a letter to the government earlier this month, The World Health Organization said Pakistan should increase its testing to 50,000 daily, while urging the government to tighten lockdowns.
The decline in the daily testing numbers in the past week have been accompanied by lower daily infection numbers as a result.
Record daily increase in Indian coronavirus cases
India has recorded its largest single-day surge in coronavirus cases, after its health ministry reported 16,922 new infections on Thursday, taking the country's overall case count to 473,105. Only the United States, Brazil and Russia have higher totals.
There were 418 new coronavirus-related deaths in India in the 24-hour cycle between Wednesday and Thursday, meaning the nation's death toll now stands at 14,894.
Delhi's illegal colonies await makeover after coronavirus
When Sanjiv Yadav moved to Delhi from the northern Indian town of Etawah, he rented a small room in an illegal settlement like millions of other migrant workers in the capital city.
Over the past decade, he set aside money to buy a one-room home in Vikas Nagar in West Delhi, a so-called unauthorised colony of a few hundred homes and shops, receiving a power of attorney for his property - not a title that he can legally sell or transfer with.
That is about to change, with the planned legalisation of more than 1,700 such illegal colonies in Delhi, which the federal government says will benefit about 4 million people.
"I own this house, but I can't get a bank loan. With the regularisation, I can get a title with which I can get a loan," Yadav told the Thomson Reuters Foundation.
"We also don't have proper facilities: the roads are bad, the garbage is not collected. We hope that after regularisation, all this will improve," he said, standing outside his home.
More than two-thirds of Delhi's 18 million people live in informal settlements, according to government data. Unauthorised colonies are built in violation of zoning regulations, often on farmland that is illegally subdivided.
The settlements of densely packed low-rise buildings help fill a gap in affordable housing for the tens of thousands of migrants streaming into the city every day, urban experts say.
The issue of regularising them comes up every few years ahead of local elections, with all political parties promising to deliver on the longstanding demand.
In December, the federal government passed a law to legalise Delhi's unauthorised colonies.
Delhi overtakes Mumbai as India Covid-19 hotspot
With 3,788 new positive cases reported, Delhi becones the hardest hit Indian city with positive coronavirus cases.
Medical staff wearing Personal Protective Equipment (PPE) gear takes temperature reading of a woman as they conduct a door-to-door medical screening inside Dharavi slums to fight against the spread of the COVID-19 coronavirus, in Mumbai on June 24, 2020.
(Photo by INDRANIL MUKHERJEE / AFP)
No global slowdown for virus claims Tedros
Head of the World Health Organisation Tedros: "We expect to reach a total of 10M cases within the next week. This is a sober reminder that even as we continue R&D into vaccines & therapeutics, we have an urgent responsibility to do everything we can with the tools we have now to suppress transmission & save lives"
Bengal extends lockdown restriction through to 31 July
Bengal chief minister Mamata Banerjee on Wednesday extended lockdown restrictions following an all party meeting.
India has recorded its highest one-day rise in new coronavirus cases.
15,968 new infections were detected in the past 24 hours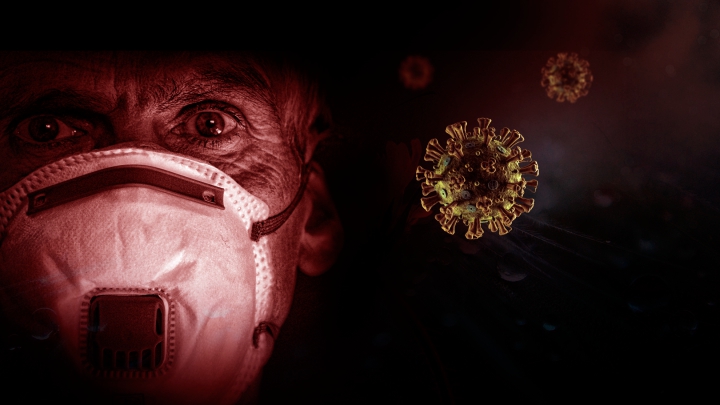 Coronavirus live India updates: welcome
Hello and welcome to our live, India-focused coverage of the coronavirus pandemic, which has registered just over 9 million cases and nearly 479,000 deaths worldwide, according to figures compiled by Johns Hopkins University.
We'll endeavour to keep you up-to-date with the latest developments as they emerge in India, where the Covid-19 crisis has led to more than 450,000 cases and over 14,000 fatalities.