Stimulus check: how have Americans spent their check money?
Research showed that around half of those who received an economic impact payment used the money to pay for essentials such as food and utility bills.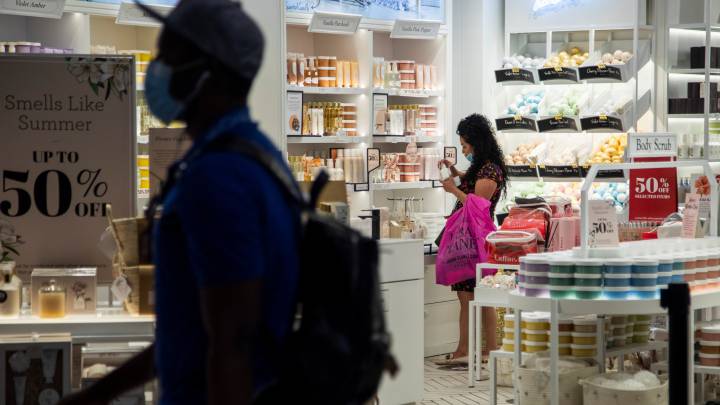 Since the Internal Revenue Service (IRS) began issuing stimulus payments almost two months ago, we have been able to get a clearer picture about where the money has gone and what Americans have spent theirs on. Tax-paying citizens received up to $1,200 plus an extra $500 for each child in Economic Impact payments as part of the CARES Act. Now, a study by researchers from four US business schools has shown that in most cases, people have spent their checks quickly to pay for essential items such as food or utility bills - rent, electricity, gas and water bills. On average, people spent roughly about a third of the government-issued money within 10 days of receiving it.
High earners save or invest their stimulus checks
Yodlee started tracking consumers' spending habits before and after the stimulus checks were sent out and found that spending increased by 81% ($0.25 to $0.30 per dollar) by those who received a payment compared to those who didn't. There was no observed increase in spending by households with higher than average levels of savings.
Americans spent their stimulus checks on 'discretionary goods' such as bikes, video games and clothes, Target and Walmart CEOs say https://t.co/fHTSQC5v4o

— MarketWatch (@MarketWatch) May 20, 2020
Stimulus payments during the 2008 financial crisis
That is a noticeable shift from the trends noted the last time the public were issued stimulus checks as part of the Economic Stimulus Act in May 2008. On that occasion, taxpayers received a $600 rebate which went most on household goods such as home appliances, electrical goods, furniture or towards a new car. Spending tended to go to Amazon or Walmart rather than small local stores.
While more people have been spending their checks on essentials this time, there has also been an increase in people setting aside a portion of their stimulus check to save for a rainy day or in some cases, to invest in securities or similar financial products. Some consumers, depending on their income, put the money towards education fees and a few used the extra cash to book an overseas holiday.
Later this month, the Senate will be debating the HEROES Act and voting on whether to issue a second round of stimulus checks. However, from what some governors have been saying, it looks unlikely that we will see another round of impact payments which is why many Americans have been careful with the money they received from the IRS as there is a general sense of worry about what might lie ahead.
Those who were fortunate to have a stable job and steady income viewed the stimulus checks as a bonus but many have resisted from spending the cash. Data has shown that spending did increase in the United States during the month of April which suggests that the stimulus checks were needed and that use is precisely what they were designed for – to keep the economy ticking over in the short term.
See also
Stimulus check: who can I call about my IRS payment?
CARES vs HEROES vs $4,000 travel tax credit
Stimulus check: Will I be able to receive my payment next year?