Coronavirus India live updates: cases, deaths and news, today
Coronavirus live: India latest news: 28 June 2020
India Covid-19 update: 03:45 IST on Monday 29 June (00:25 CEST on Sunday 28 June)
According to the latest figures published by John Hopkins University, 10,070,339 cases have been detected worldwide, with 500,306 deaths and 5,096,083 people recovered.
In India, there have been 528,859 cases confirmed, 16,095 people have died and 309,713 people have recovered from the virus.
Maharashtra set to extend lockdown
Maharashtra, India's worst-hit state, is set to follow Manipur in extending its coronavirus lockdown, which was due to end on 30 June.
Maharashtra's chief minister, Uddhav Thackeray, has said that restrictions will continue to be eased to help boost the economy, but warned: "We are walking on the edge, we have to walk slowly. Just because relaxations are being given, people shouldn't think that the battle is over. It's not."
Muslim boys read the Koran and pray next to the grave of a relative who died from the coronavirus, at a graveyard in New Delhi on Sunday.
(Photo: REUTERS/Adnan Abidi)
Worldwide Covid-19 deaths pass 500,000 mark
The global death toll in the coronavirus pandemic has passed 500,000, according to figures compiles by Johns Hopkins University. As of 02:45 IST, there had been 500,108 fatalities from 10,063,319 cases worldwide, JHU said.
With 125,747 total deaths from 2,539,544 cases, the United States is by a distance the world's worst-affected country.
"An opportunity missed"
Delhi has become a hotspot for the coronavirus, with around 80,000 cases and 3,000 deaths now registered in the state, according to the latest figures released by India's Health Ministry.
The BBC's Aparna Alluri explains how poor contact tracing, excessive bureaucracy, a lack of coordination and political squabbles have seen the capital waste the opportunity provided by a strict, lengthy nationwide lockdown.
Hairdressers back open for business
A barber wearing protective gear gives a customer a haircut at the Seven Star hair salon in Mumbai, on Sunday. Barbershops and hair salons have reopened their doors for business following around three months of lockdown imposed in a bid to slow down the spread of the pandemic coronavirus.
The state authorities of Maharashtra have begun relaxing restrictions for many key sectors, as has India's national government in New Delhi, though the latter has said that certain lockdown measures will continue until at least 30 June in so-called 'containment zones' where the virus is more prevalent.
(Photo: EFE/EPA/DIVYAKANT SOLANKI)
WHO launches Covid-19 online course
The World Health Organisation have launched a series of online courses which are free & open to all, & available in 31 languages – the latest is an introduction to #coronavirus.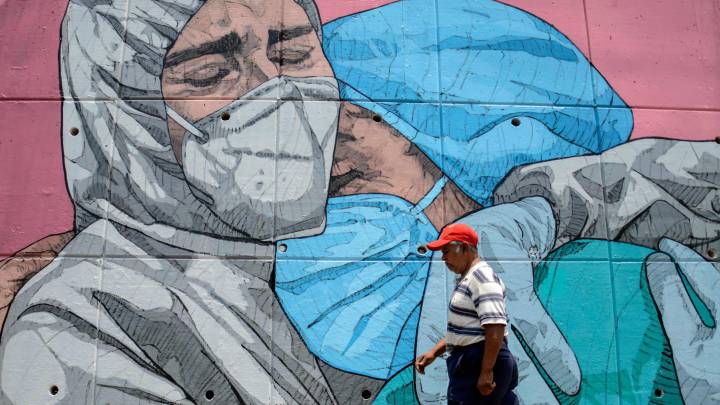 Global coronavirus cases exceed 10 million
Global coronavirus cases exceed 10 million
Global Covid-19 cases exceeded 10 million on Sunday, marking a major milestone in the spread of the respiratory disease that has so far killed almost half a million people in seven months
Coronavirus information poster is seen at the entrance of the upmarket Suryaa hotel in New Delhi.
Photo by Money SHARMA / AFP
Delhi containment zones increase
The number of COVID-19 containment zones in Delhi has risen to 417 after re-mapping of such areas,
BT Covid-19 tracker for India
A quick reference state-by-state data graphic on total cases, fatalities and recoveries.
Doctors across the planet are finding new things about the virus as the world continues to race to find a new vaccine
In the six months since an entirely new coronavirus began spreading around the world, doctors and hospitals have learned a lot about how to treat patients with Covid-19, the potentially deadly disease caused by the virus.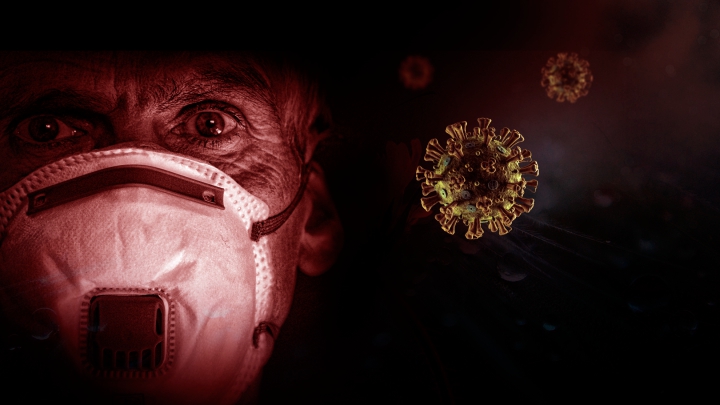 Coronavirus live India updates: welcome
Hello and welcome to our live, India-focused coverage of the coronavirus pandemic, which has registered almost 10 million cases and over 498,000 deaths worldwide, according to figures compiled by Johns Hopkins University.
We'll endeavour to keep you up-to-date with the latest developments as they emerge in India, where the Covid-19 crisis has led to more than 528,000 cases and over 16,000 fatalities.