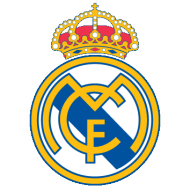 1
Real Madrid beat Espanyol to go two points clear at top of LaLiga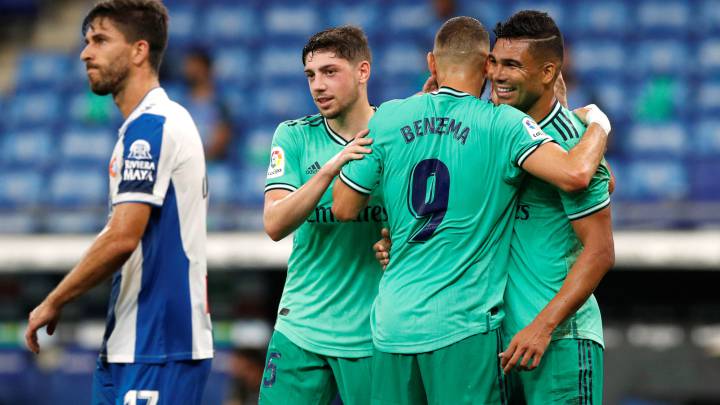 Espanyol vs Real Madrid: as it happened!
Alfredo Relaño on the match
Relaño was less than impressed by Real Madrid's performance, but it leaves them sitting pretty at the top of the table.

.... and Mateu Lahoz blows for full time. A struggle for Madrid at times but Espanyol didn't have anyone up front to really trouble them. A Casemiro first-half goal wins it for Real Madrid.
One last chance. Calleri sends it across goal. Headed out by Marcelo......
Carvajal crosses and Diego Lopez saves.
We will have four minutes of added time.
Free for Espanyol and Calleri comes so close to heading it home. He doesn't and it just goes wide.
Espanyol with all of the ball for now. Can they make it count?
Teams really showing the signs of playing so many games recently.
Shot from David Lopez after a nice spell from Espanyol. Saved by Courtois.
Melamed on for Sergi Darder.
Embarba off for Calleri. Espanyol bring on another striker.
Carvajal down in a heap and understand why. Pedrosa with a set of studs down the back of his Achilles! That was very nasty.
Raul de Tomas with a free after Vinicius catches Melendo. Forces a save from Courtois and it's out for a throw.
Hazard and Isco off for Vinicius and Rodrygo. Real Madrid will not lack for pace for the last half an hour.
Zidane gives some final instructions to Vinicius as the Brazilian listens intently.
Game is still quite open but Espanyol missing that spark in attack. Ball crossed in from the right as Varane kicks it up into the air and Courtois gathers.
Wu Lei off for Oscar Melendo.
It's Casemiro who ends up hitting it and it's blocked. Kroos follows that up with one that is blocked, eventually, by a seat in Row Z.
Hazard is caught in the back as he tries to spin out of trouble and wins a free. Kroos with his right might be thinking about shooting from this.
Isco delivered a lovely cross into Benzema and he volleys it. Diego Lopez saves at near post. Almost impossible to wrap his foot around that one but nothing seems impossible to Benzema these days. Playing with a man full of confidence.
Wu Lei with the side-footed effort into Courtois, who falls to his left to save it. Cross came in low and the Chinese attacker tried his luck.
We are back underway for the second half.
Pedrosa comes on for Espanyol at the break. Didac the man who makes way.
Teams back in the very futuristic tunnel and we are almost ready for the second half.
Terrible finish for Espanyol. Madrid will be delighted after a frustrating half. Casemiro's goal the difference after 45 minutes. Benzema's backheel for that goal the talking point! It was incredible.
Talk of offside from someone, possibly Ramos. Or even Benzema. But it's not whoever it was. Mateu Lahoz' whistle blows and it's 0-1 to Madrid.
Casemiro with the finish! Wonderful goal. Ball up into Ramos and he heads down to Benzema. The striker backheels to Casemiro, who finished perfectly. VAR!?
A whole host of chances. Benzema looks to have been taken out by Diego Lopez. The ball falls to Hazard and he shoots, Lopez up and recovered to tip it over. Penalty shout? VAR to check.
Benzema thought he has the opener. He cuts in on his right and forces a save from Diego Lopez. Temped to write 'sprawling save' but didn't justify it. Decent stop from the former Madrid man. Corner Madrid.
Rufete, the sporting director turned interim coach, having words with his players. Might sound silly given Madrid have had more possession but his Espanyol side have been more dangerous than the visitors.
Kroos delivers a free onto the head of Ramos but he was just offside and Diego Lopez cradles it in his arms anyway.
Wu Lei races through and he nutmegs Ramos and falls to the ground after contact. No free, no card, no whistle. Wu Lei can't believe it.
Another fright. Wu Lei absolutely launches it over the bar. Looks like he was offside anyway and Casemiro down in a ball after taking a hand to the face from RDT. He's fine though.
Madrid a little confused in attack. They haven't really carved out any clear chances and Espanyol defending well. A couple of frights from set-pieces but doing well to keep Benzema out of it so far.
Madrid get a little too cute and closed down in attack. Espanyol counter and Victor Gomez is taken out of it by Ramos and linesman flags for a free. Embarba ready to whip it in. Or David Lopez, in fact, and it forces a good save from Courtois. All it needed was a glance and that was a goal. Fizzed into the box and the Belgian rejects it.
Madrid in complete control now. The ball is cleared as RDT chases and he can't make it. Back to Courtois it goes and Madrid start again.
Another chance! Headed on at the front post by Varane and Casemiro heads wide. It came at him too quickly to figure out what to do with it. Just threw his noggin in its vicinity and the ball goes wide.
Marcelo tries his luck now with his left. It's blocked and deflected out for a corner.
If Ramos wasn't awake, he is now. Madrid still trying to get the ball forward but nothing doing for now.
Kroos with a free that gets sent into the box. Drops to Casemiro and he piledrives it onto Ramos' head. The captain heads it wide but is down now grabbing his temples. That would have given a paracetamol a headache. Really sore one.
Real Madrid more settled now and it looks like we are settling into what will be the general story of this game. Espanyol sitting deep and Madrid in possession with the hosts looking for a counter-attacking chance.
Snapshot from Casemiro from deep. He nearly caught Diego Lopez out. The keeper had to throw a right hand in the air and hope he connected. He did and stopped it but that was going in!
Isco is out on the right to start with Carvajal overlapping and allowing him to play inside. Oh, just as I said that he is gone very central and Valverde is on the right. A fairly fluid operation from Benzema, I'd imagine.
Isco involved early. Send across to Ramos and he puts it on Marcelo's toe but they lose it and Raul de Tomas breaks. Cross comes in from the left but it's cleared. Espanyol looking quite dangerous in the early going.
First chance, proper chance that is, falls to Espanyol and it comes in from the right. Darder's effort is blocked and out for a goalkick. That wasn't bad at all and Espanyol have started very well.
Varane with an early introduction to Embarba's shin. Free for Espanyol as Mateu Lahoz takes out the disappearing spray. Embarba launches at Courtois and it's safely into his hands.
We are underway! Espanyol get us started in their blue and white home strips. Madrid wearing their mint green numbers.
Teams in the tunnel and it's Espanyol first out! Calleri and Ramos with a hug and a chat as Real Madrid wait to go out onto the field.
Not really happened for any of them but the man who employed all of them and then sacked them has been given the job. Let's see if Rufete can do any better.
Marcelo returns to the starting eleven as Zidane continues to rotate the Brazilian. He started the first game back, was rested in the next, started the one after that against Real Sociedad and was rested then against Mallorca. Himself and Mendy doing a good job of time-sharing at the position without much of a drop-off when either plays.
Real Madrid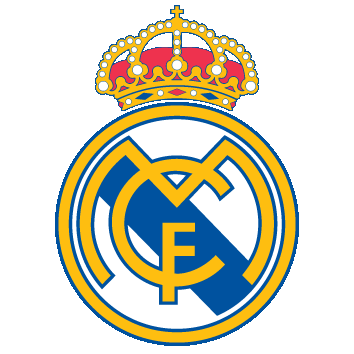 Espanyol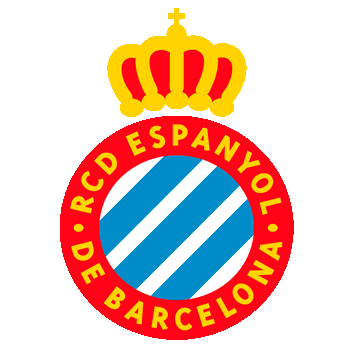 We saw that last day against Mallorca that Vinicius, Benzema and Hazard did not link up very well when they all played together. The need for Isco as a more creative, central player might be an early sign that Vincius and Hazard are incompatible. Obviously being rested too is a big part of it after a lot of work at the Di Stefano against Mallorca where he scored the opener and nearly had a second straight after it.
Isco gets his first start since the return of LaLiga. He came on against Mallorca after getting over a muscle injury and now he is fit enough to start behind Benzema and Hazard, or possibly to the right of them.
Real Madrid XI: Courtois, Carvajal, Varane, Ramos, Marcelo, Casemiro, Valverde, Kroos, Isco, Benzema, Hazard.
Espanyol XI: Diego Lopez, Victor Gomez, Bernardo, Cabrera, Did, Embarba, David Lopez, Marc Roca, Darder, Wu Lei, RDT.
Says here Isco, Valverde and Hazard start tonight. Casemiro is back after yellow card suspension was served against Mallorca.
Ramos has been in excellent form recently and scored a cracker of a free-kick last time out against Mallorca.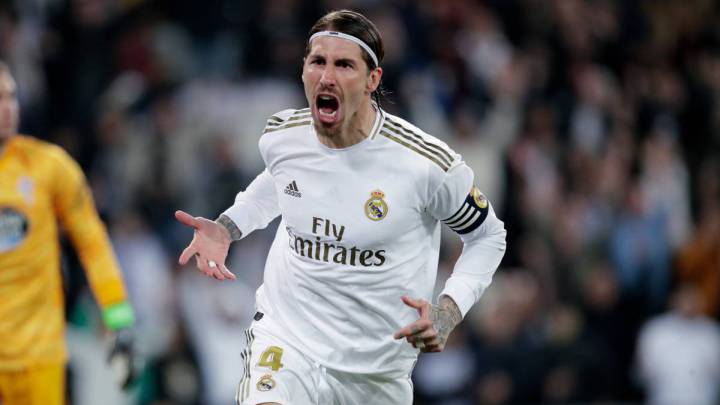 Zidane has spoken before about coaching being a tiring profession. Last time he complained about it, he left that summer!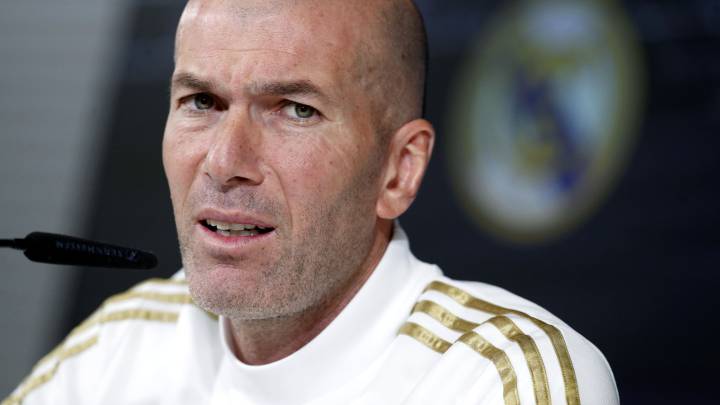 David Gallego led the team at the start of the year and then Pablo Machín replaced him. After that it was Abelardo's team, who did a very good job with Alavés in his previous role. Let's see how Rufete fares. He couldn't have a worse game to start, which might make it a little bit easier.
Rufete, who is, or at least was, Espanyol's sporting director is in charge of the team tonight. Some questions marks over how he has handled this. Rubi, the manager last season, left after not being promised an exciting enough project. They are onto their fourth manager of the year after sacking Abelardo just yesterday too.
"We know we're playing the bottom side, but in football, as we've seen on numerous occasions that can count for nothing. We'll take nothing for granted and set out to play as we did in the recent game against Mallorca", stated the French coach in Saturday's press conference

Hello and welcome to our live coverage of Espanyol vs Real Madrid in LaLiga. Espanyol just sacked their manager, Abelardo, after a loss to Betis earlier in the week. Madrid have the chance to go top of the league with a win or draw after Barcelona's draw with Celta Vigo on Saturday and this is a real top versus bottom situation! Espanyol look destined for the drop, Madrid hold the fate of the title in the palm of their hands. Kick-off at 22:00 CEST!
.