REAL MADRID
Real Sociedad interested in Kubo, Madrid like their offer
Of all the offers Real Madrid have received for Kubo, their Japanese star in the making, the Real Sociedad offer is the one that appeals most to them.
A stream of offers for Kubo have arrived at Real Madrid's offices. Many clubs are interested in a loan deal for the Japanese and Real Madrid want to move him on to the next stage of development and to a team fighting for European football. Real Sociedad is the most interesting offer to date for the young star.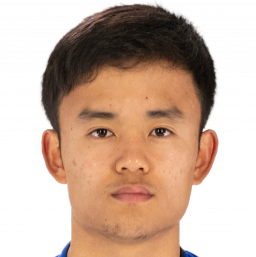 The relationship between the two clubs is excellent. In fact, the idea is that Odegaard stays there for another year. They are a club who are not afraid to give young players minutes and Madrid believe the progressive style of football the San Sebastian outfit play will suit Kubo's growth as a footballer.
The decision is Kubo's in the end. This is another area where Madrid are delighted with the 19-year-old. He is very open to the club's advice and committed to the club's vision for him. If he decides to move somewhere that is not the Anoeta, Madrid will accept it but they know that their advice carries a lot of weight for the youngster.
It is very unlikely that Kubo moves outside of Spain because he would prefer to continue his adaption in a league he wants to conquer. One of the offers that has arrived is from AC Milan. Boban, personally traveled to Madrid to request a loan deal for the teenager. Kubo doesn't have any intention to move to Italy but if he changes his mind, Madrid see it as a deal that could work out.