Coronavirus India news summary for 30 June
Coronavirus live: India latest news - Tuesday 30 June 2020
India Covid-19 update: 04:00 IST on Wednesday 1 July (00:30 CEST)
According to the latest figures published by John Hopkins University, 10,393,467 cases have been detected worldwide, with 508,392 deaths and 5,292,901 people recovered.
In India, there have been 566,840 cases confirmed, 16,893 people have died and 334,822 people have recovered from the virus.
Inovio Covid-19 vaccine candidates showing promise in early trial
An experimental coronavirus vaccine developed by Inovio Pharmaceuticals Inc showed promise and was found to be safe in an early-stage human trial, the company said on Tuesday.
The vaccine, one of 17 being tested in humans and part of the Trump administration's Operation Warp Speed program, induced immune responses in 34 of the 36 healthy volunteers aged 18 to 50 years, Inovio said. The company, however, did not disclose more details on the exact response the vaccine induced, saying the full data will be published in a peer-reviewed medical journal later.
Shares of the company fell 10.1% to $28.49 as Wall Street analysts said the initial data provided only a limited look into the vaccine's effects. Immune responses in the study were measured by the vaccine's ability to generate binding antibodies, or virus-neutralizing antibodies, and T-cell responses, two metrics considered vital for a successful vaccine. "We'd like to see data on these measures separately and broken out by dose before drawing too many conclusions," Piper Sandler analyst Christopher Raymond said.
Inovio said it is planning to begin a mid-to-late stage study in summer to measure the vaccine's efficacy. The U.S. Food and Drug Administration said on Tuesday that for a coronavirus vaccine to be effective it would have to prevent or decrease the severity of the disease in at least 50% of people who are vaccinated.
A man lights an oil lamp inside the tomb of Ahmad Shah during a special prayer meeting for the victims of the coronavirus disease (COVID-19), amid the spread of the disease in Ahmedabad, India, June 30, 2020.
(Photo: Amit Dave for Reuters)
Latest India figures released
18,522 new positive coronavirus cases were confirmed for the past 24 hour period.
EU agrees 'safe' list of 14 countries for travel resumption
European Union governments have agreed an initial "safe list" of 14 countries from which they will allow non-essential travel from July, with the United States among the most notable of absences.
The "safe" countries are Algeria, Australia, Canada, Georgia, Japan, Montenegro, Morocco, New Zealand, Rwanda, Serbia, South Korea, Thailand, Tunisia and Uruguay, the European Council said on Tuesday.
In addition, China would be included if it reciprocated by allowing in EU travellers.
French-India talks over the pandemic
External Affairs Minister S. Jaishankar on Tuesday held a wide-ranging discussion with his French counterpart Jean-Yves Le Drian during which the two leaders discussed issues of contemporary security and political importance.
The discussion between the two foreign ministers came after India and France exchanged views at the foreign secretary-level on regional and global issues of mutual interest.
PM Modi's address to the nation
India's prime minister warned citizens against flouting rules to prevent the spread of the novel coronavirus, as he extended a vast social security scheme until November.
Several Indian cities prepared to extend their lockdowns to combat the spread of the infection on Tuesday, with daily new cases in the country remaining close to 20,000.
"Ever since (easing of restrictions) started in the country, negligence in personal and social behaviour has been increasing," Prime Minister Narendra Modi said in a televised address, adding citizens were ignoring guidelines on social distancing and hand washing.
Under pressure for leaving the poor to fend for themselves early in a stringent lockdown that began in March, Modi also announced the extension of a scheme providing free food grains to 800 million Indians, at a cost of around $12 billion.
The opposition Congress Party, led by Rahul Gandhi, said the measures were inadequate, calling for direct cash transfers to the poorest in the country.
The survey results are in
Markets, beaches and public parks are drawing crowds. But with the coronavirus pandemic raging and hospitals swamped, the business isn't usual.
With the desire for normal life, India Today surveyed as many as 111 top doctors across the country for their foresight.
Remdesivir pricing
'Pricing a new medicine aimed at taming a pandemic is one of the touchiest scenarios imaginable for a drug company. Set the price too high, and the world will assail you for price gouging.
'Too low, and you risk bleeding money and investors. No decision will ever make everyone happy, but Gilead Sciences Inc.'s price for its Covid-19 treatment remdesivir is a solid attempt.'
India's first Covid-19 vaccine candidate approved for human trials
Bharat Biotech's Covid-19 vaccine has been approved for human trials, making it India's first domestic candidate to get the green light from the government's drug regulator as cases surge in a country with more than 1.3 billion people.
The Drug Controller General of India has approved the company's application to conduct a Phase I and II clinical trial of Covaxin, which was developed along with the Indian Council of Medical Research's National Institute of Virology, the company said in a statement on Monday.
Human clinical trials are scheduled to start across the country in July for the vaccine, which was developed and manufactured in Bharat Biotech's facility at Genome Valley in Hyderabad, India.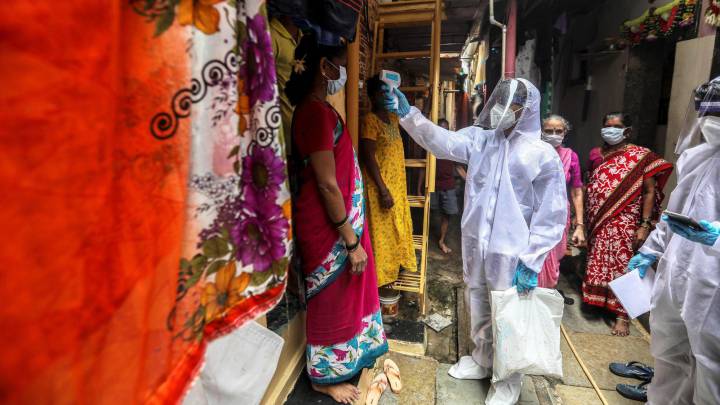 India coronavirus: KTU exams postponed due to pandemic
KTU exams postponed due to pandemic
APJ Abdul Kalam Technological University (KTU) has postponed all exams as a result of the rising Covid-19 numbers in India, where there have now been over 500,000 cases.
Full details:
Bangalore indoor arena converted into field hospital
Workers convert the Koramangala indoor stadium in Bangalore into a coronavirus care centre with over 250 beds on Monday. Bangalore is sealing down several areas where positive cases have been detected in recent days, after a surge in the number of coronavirus cases.
(Photo by Manjunath Kiran / AFP)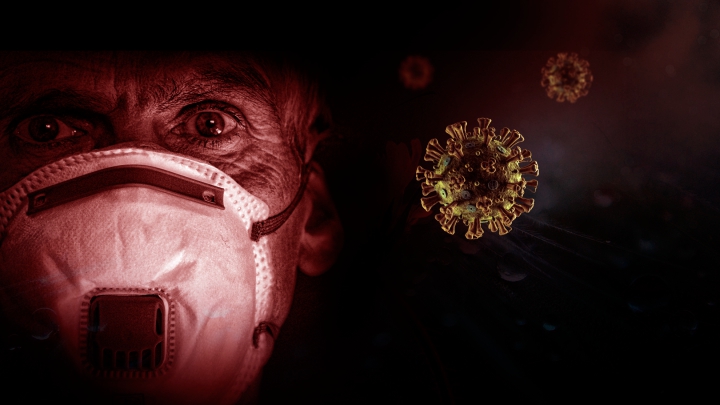 Coronavirus live India updates: welcome
Hello and welcome to our live, India-focused coverage of the coronavirus pandemic, which as of Tuesday morning IST had registered over 10.25 million cases and more than 504,000 deaths worldwide, according to figures compiled by Johns Hopkins University.
There have been nearly 550,000 confirmed cases in India, a total count that puts the country below only the US, Brazil and Russia - and almost 16,500 deaths.