Álvaro Odriozola to get a second chance at Real Madrid
Achraf Hakimi's imminent transfer to Inter Milan will pave the way for the full-back's return to Madrid. His loan stint at Bayern was a let-down but Zidane has no back-up for Carvajal.
Destiny has given another opportunity to Álvaro Odriozola. From being the third choice at right-back for Real Madrid, he is now set to return as the natural choice to provide cover for Dani Carvajal during the 2020-21 campaign. Achraf Hakimi's imminent transfer to Inter Milan has completely changed the outlook for the Basque defender who has failed to show his best form during his six-month loan spell at Bayern Munich. Achraf's decision not to return to Madrid, has presented Odriozola will a new chance he might not have expected in Chamartín.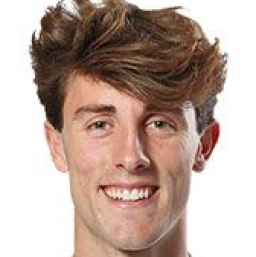 Odriozola's wages
Odriozola's departure for Munich at the start of the year underlined the lack of connection between the player and Zidane, who didn't vocally oppose the loan move - even though it meant he would be left without a natural replacement for Carvajal. But in Germany, things didn't quite turn out as he hoped. In Madrid's eyes, the main problem they have with Odriozola is his salary - he earns seven million euros before tax at a time when the club is hoping to trim back the squad' wage bill in a bid to lessen some of the financial effects of the coronavirus crisis.
Bayern have been looking for a right-back to provide competition for Benjamin Pavard and ironically, had their hearts set on Achraf. But they couldn't tempt the Moroccan  as they were unable to guarantee him regular playing time. Odriozola however, hasn't been an alternative for Hansi Flick. While he was part of the Bayern squad that were crowned Bundesliga champions for 2019-20, he has barely played - just 153 minutes in total in the league and another seven minutes in the Cup. That, with the minutes he was given at Madrid before leaving in January, means he has played just 595 minutes of competitive football this season. Carvajal has totalled five times that amount of playing time (3,225 minutes) and has another seven games at least to play. Odriozola isn't getting played but he will stay in Munich until the end of the season as Bayern are still in the Champions League and Madrid have allowed all of their players who are out on loan to remain with their respective clubs beyond 30 June - the original date when the loan agreements was due to end.
No alternatives coming through the reserves
So Zidane will have Odriozola back in his squad next season as his second choice at right-back. However this time, he will not be able to bring in players from Castilla if he is left without one or both of his regular full-backs. Neither Guillem nor Sergio López, the two right-backs in Raúl's reserve team, have shown enough promise to make the leap to the first team squad. Even since LaLiga resumed, Zidane has decided not to dip into the reserves when he has been a man short for the right-back position, preferring to draft in Castilla centre-back Javi Hernández and field Nacho at right-back in the team's training sessions. But Nacho's injury meant that Ferland Mendy has has deputise playing on the opposite flank whenever Carva has had fitness problems, as we saw in the Eibar game when he was taken off at half-time.
It will be a different story next season. With Achraf at San Siro and Carvajal as Zidane's first choice for the right-back position - unlike the left-back role which will be shared by Marcelo and Mendy, Odriozola will have to wait for playing opportunities to come his way.