LA Galaxy: "Chicharito will play the 'MLS is Back' tournament"
It was rumored that Javier Hernandez was thinking about opting out from playing the 'MLS is Back' tournament with the LA Galaxy because his wife is pregnant.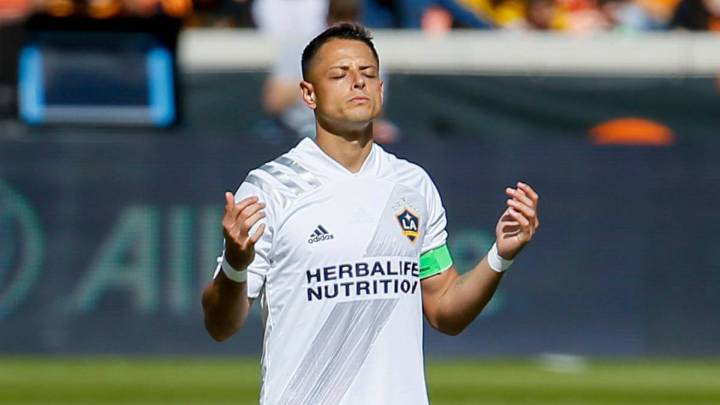 Los Angeles Galaxy finished another week of training before flying to Orlando, Florida to play the 'MLS is Back' tournament. The team is in Group F alongside LAFC, Portland Timbers and Houston Dynamo. The teams have been arriving at the Disney Wide World Sports Complex as the number of Covid-19 cases have been increasing in Orlando.
The players will remain isolated in the resort until their participation in the tournament ends, meaning many of the players and staff members will not see their family or friends for an entire month. Moreover, in the past couple of days FC Dallas and Orlando City have reported Covid-19 cases amongst their players.
For this reason some of the players that are not already in Orlando are said to be thinking about not going to the tournament. One of those is LA Galaxy's forward Javier Hernandez, who is concerned about participating in particular because his wife is pregnant with their second child.
14

But after their friendly game on Thursday at the Dignity Health Sports Park in Carson, California against LA Galaxy II, Guillermo Barros Schelotto made it clear that Chicharito will join the team when they travel to Orlando on Monday.



MLS
*Update 2 de julio de 2020
"I talk to all the players about how they feel with the whole coronavirus pandemic. I did exchange some words with Javier and he will be flying with the rest of the team on Monday to play the MLS is Back tournament," said Galaxy's head coach.
During the game Javier Hernandez suffered a strong tackle which caused him to abandon the pitch, but Guillermo Barros Schelotto explanined that the player asked to be substituted as a precaution.
"Chicharito is fine. He is a forward so he gets hit a lot but after the tackle he talked to the team's doctor and since it was only a friendly he decided to leave the game so he can be healthy and ready for the start of the tournament next week," he said in a video conference on Thursday after the friendly game.