Coronavirus India summary: cases, deaths and news - 4 July
Coronavirus live: India latest news - 4 July 2020
India Covid-19 update: 06:30 IST on Sunday 5 July (03:00 CEST)
According to the latest figures published by John Hopkins University, 11,199,698 cases have been detected worldwide, with 528,953 deaths and 6,037,614 people recovered.
In India, there have been 648,315 cases confirmed, 18,655 people have died and 394,227 people have recovered from the virus.
Goa records highest single-day spike - 108 new Covid-19 cases
Goa reported 108 new Covid-19 cases during the last 24 hours - a new, single-day record. Around one third of them have been linked to Mangor Hill
The previous biggest single-day increase was recorded on 2 July with 95 fresh cases confirmed.
The total number of positive Covid-19 infections in Goa stands at 1,648; 825 people have recovered from the virus and six patients have died.
WHO team in China next week to investigate coronavirus origins
A team from the World Health Organisation will visit China next week to investigate the origins of coronavirus and its subsequent spread to human beings. In an exclusive interview with ANI, Dr Soumya Swaminathan, Chief Scientist, WHO said that a "thorough investigation" needs to be done into the origins of the virus.
"What is needed now is a good investigation going back before December to find out where and how it jumped from animal to human. Was there any intermediate animal or not or it directly jumped from bat to humans which are also possible? Bats have been implicated in other viral diseases -- Nipah for example. It is possible it came directly. It is also possible that there was an intermediate animal-like in the case of SARS. That thorough investigation still needs to be done," she said.
Tiruchy ramp up Covid-19 testing to 1000 per day
After drawing flak for low testing numbers, authorities in Tiruchy have finally ramped it up to more than 1000 per day since Friday. The move comes after recommendations by experts to increase testing in Tiruchy as cases increased.
The VRDL laboratory at KAP Vishwanathan Government Medical College has tested more than 36,000 samples for coronavirus till Saturday. Of these, 30,000 are from Tiruchy district. The laboratory has the capacity to test 900-1200 samples per day. Private labs have tested about 3000 samples, said the Collector.
WHO halts hydroxychloroquine, HIV drugs in Covid-19 trials
The World Health Organization (WHO) said on Saturday that it was discontinuing its trials of the malaria drug hydroxychloroquine and combination HIV drug lopinavir/ritonavir in hospitalised patients with Covid-19 after they failed to reduce mortality.
"These interim trial results show that hydroxychloroquine and lopinavir/ritonavir produce little or no reduction in the mortality of hospitalised COVID-19 patients when compared to standard of care. Solidarity trial investigators will interrupt the trials with immediate effect," the WHO said in a statement, referring to large multi-country trials that the agency is leading.
The U.N. agency said that the decision, taken on the recommendation of the trial's international steering committee, does not affect other studies where the drugs are used for non-hospitalised patients or as a prophylaxis. Another arm of the WHO-led trial is looking at the potential effect of Gilead's antiviral drug remdesivir on Covid-19.
Zimbabwe president sends thank you message
Zimbabwe president Emmerson Mnangagwa sent a message of thanks to India for donating vital Covid-19 medicine and equipment to help the country in their battle against the pandemic. Zimbabwe has not been severely affected by the Covid-19 pandemic compared to other countries - they have reported 625 positive cases with seven deaths. Nevertheless, the African nation was very grateful to India for their help.
Global daily Covid-19 cases surge by over 212,000 - WHO
The World Health Organization reported a record increase in global coronavirus cases on Saturday, with the total rising by 212,326 in 24 hours. The biggest increases were from the United States, Brazil and India, according to a daily report.
The previous WHO record for new cases was 189,077 on 28 June. Deaths remained steady at about 5,000 a day. Global coronavirus cases exceeded 11 million on Friday, marking another milestone in the spread of the disease that has killed more than half a million people in seven months.
26-year-old shows Covid-19 symptoms, tests negative twice, then dies
Junior doctor Abhishek Bhayana told his brother he was having breathing difficulties on Thursday then died hours later. The 26-year-old had tested negative for Covid-19 twice.
Abhishek had been posted in the oral surgery department of Delhi's Maulana Azad Institute for Dental Sciences (MAIDS), The Indian Express reports.
An Indian vendor sells protective face masks on a roadside in Bhopal on Saturday.
(Photo: EFE/EPA/SANJEEV GUPTA)
Indian exports examined amid pandemic
The disruption will last for six to eight months before business starts to bounce back, it was said.
"There is a huge demand destruction in the overseas markets," MD of Exim Bank David Rasquinha said at a webinar.
He said in the years 2017, 2018 and 2019, Indian merchandise exports were robust, while exports of services were even stronger.
Golden face mask
Indian businessman Shankar Kurhade wears a face mask made of gold and which is worth 289,000 rupees. Kurhade was in Pune.
More than 2,500 new cases reported in Delhi
The total of positive cases in the city pushes the 100,000 mark as spikes surge in many parts of the country.
Shankar Kurhade (48), shows his face mask made out of gold as he poses for a photograph amidst the spread of the coronavirus disease (COVID-19) in Pune, India, July 4, 2020. Kurhade claims the mask weighs 50 grams and costs around $3870.
(Photo Reuters)
India coronavirus cases hit record high amid monsoon rains
India recorded its highest singe-day spike of coronavirus cases on Saturday, with over 22,000 new cases and 442 deaths, as infections rose in the western and southern parts of the country amid heavy monsoon rains.
The western state of Maharashtra, home to the densely packed financial capital Mumbai, has the country's highest total, recording 6,364 fresh cases of the virus on Saturday and 198 deaths from COVID-19, the disease caused by the virus.
India has the third-most confirmed cases in the world, exceeding 640,000 on Saturday, according to health ministry data. It follows the United States, Brazil and Russia.
Officials in Mumbai warned residents to stay away from the coast, as heavy rains were predicted for the next 48 hours. The monsoons typically cause waterlogging in many parts of the city and could scuttle coronavirus containment efforts by causing a further rise in infection numbers, experts say.
In the southern state of Tamil Nadu, the second worst-hit state in India, the number of cases crossed 100,000. India had imposed one of the world's harshest lockdowns in March to control the virus spread, but it has been eased in phases in recent weeks to restart economic activity.
Epidemiologists warn India's peak could still be weeks or months away, suggesting the country's already severely overburdened healthcare system will come under further stress.
India's Modi visits Himalayan border where troops clashed with China
Indian Prime Minister Narendra Modi flew into the northern Himalayan region of Ladakh on Friday, officials said, weeks after Indian and Chinese troops clashed on their disputed border there, escalating tension between the Asian giants.
Health experts cast doubt on India's timeline for COVID vaccine
The chief of India's top clinical research agency said in a leaked letter circulated on Friday it envisaged launching a novel coronavirus vaccine by Aug. 15, prompting scepticism from some health experts who questioned the short timeline.
Dozens of vaccine candidates are at various stages of development around the world to tackle the coronavirus pandemic.
One, from India's Bharat Biotech and being developed with the Indian Council of Medical Research (ICMR), was this week approved for Phase I and Phase II clinical trials.
"It is envisaged to launch the vaccine for public health use latest by August 15, 2020, after completion of all clinical trials," ICMR Director General Balram Bhargava said in the letter, dated July 2 and addressed to institutions involved in the trials.
Phase I and Phase II trials typically test the safety of a drug before it enters Phase III trials that test its efficacy.
Each phase can last months, if not years, and although regulators globally have been fast-tracking trials on medicines and vaccines to treat the novel coronavirus, the timeline envisaged in the letter would be unprecedented.
Global coronavirus cases rise to more than 11 million
Global coronavirus cases have exceeded 11 million on Saturday, marking another milestone in the spread of the disease that has killed more than half a million people in seven months.
The number of cases is more than double the figure for severe influenza illnesses recorded annually, according to the World Health Organization.
Many hard-hit countries are easing lockdowns put in place to slow the spread of the coronavirus while making extensive alterations to work and social life that could last for a year or more until a vaccine is available.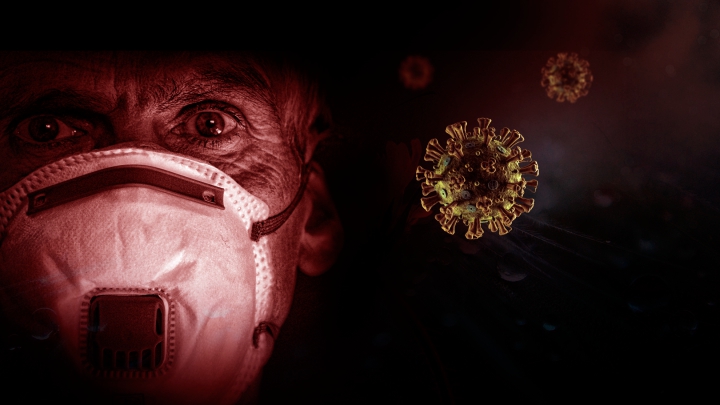 Large, 1,000-bed field hospital to be set up in New Delhi
A new, temporary field hospital will be operational from Monday hospital on Ulan Batar Marg near Indira Gandhi International Airport, New Delhi.
Medical teams will be provided by the Armed Forces Medical Services (AFMS). The hospital, which will have 100 critical care beds, 150 high dependency beds with ventilators and 750 oxygen beds along with investigative facilities. Union Home Minister Amit Shah is likely to visit the facility on Sunday.
Coronavirus live India updates: welcome
Hello and welcome to our live, India-focused coverage of the coronavirus crisis, which has already seen over 11 million cases and more than 525,000 deaths registered worldwide, according to figures compiled by Johns Hopkins University.