Rummenigge confirms Thiago Alcántara will leave Bayern Munich
Bayern Munich's CEO told Bild that the Spanish midfielder will be moving on. He added that the club has not been in contact with Liverpool, at least for now...
Thiago's situation at Bayern Munich seems to be coming to an end. At least now we know that he will be leaving the club - Karl-Heinz Rummenigge confirmed that the player will be moving on to Bild: "Thiago is a great guy, on and off the pitch. We were negotiating seriously with him and we complied with everything he asked, but it seems that he is looking to do something new in the final part of his career," Rummenigge explained.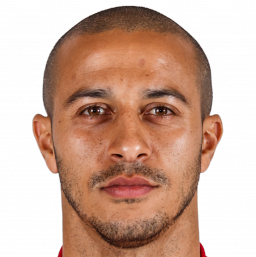 Bayern don't want to let Thiago leave on a free
As for where Thiago might end up - one of the possible destinations is Premier League champions Liverpool. Rummenigge insists he knows nothing about Liverpool's supposed interest: "We haven't had any contact at all with Liverpool; whatever decision the player takes, we'll have to deal with it when the moment comes".