Diego Rubio doesn't like the MLS is Back tournament quarantine rule
Several players from FC Dallas and Orlando City have tested positive for coronavirus as the tournament is set to start on 8 July in Orlando, Florida.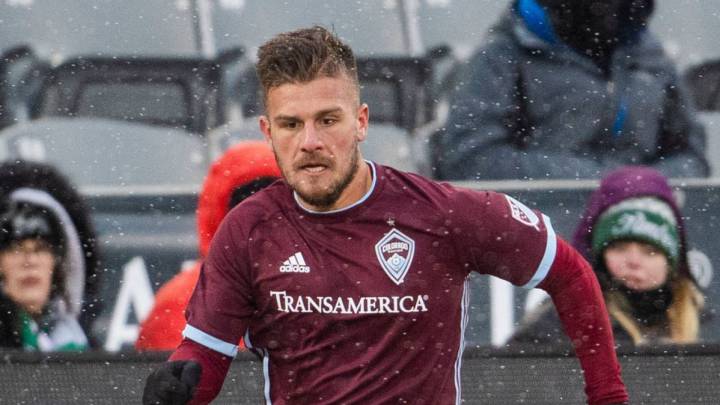 In 2016 Diego Rubio arrived in Major League Soccer to play with Sporting Kansas City where he lasted two full seasons. Before the 2019 campaign he signed with Colorado Rapids where he has scored a total of 25 goals and played 28 games. He only played 38 minutes in the first two matches of the current season before it got postponed due to Covid-19.
The Chilean striker used his Twitter account to express how he felt regarding the MLS protocol when a player tests positive for Covid-19. Rubio said that players who test positive don't get room service and they have to eat in the common areas where everyone is eating.
This makes other players very nervous because they might get infected from Covid-19, "hearing from a player in the bubble that their team is supposed to be quarantined since they got a positive test. But there is no one delivering meals to their room…
...which is supposed to be the protocol, so they have to go down to the meal room, get on elevators and bring their meal back. Telling other players to be careful with the surfaces and use extra hand sanitizer…
...We were supposed to go there and just think about soccer, but now we have all these problems? How are we going to play thinking that it is dangerous to go outside your room? What are our families going to think about the situation," wrote Rubio.
FC Dallas game got postponed
Yesterday 4 Saturday the MLS decided to cancel the friendly game between FC Dallas and Vancouver Whitecaps because 9 of their players tested positive for the coronavirus. This game will be played at the end of the group stage.