When will Inter Miami debut in MLS is Back tournament?
The new MLS franchise is ready to make its debut in the MLS is Back tournament in Orlando, Florida and it will be against the home team.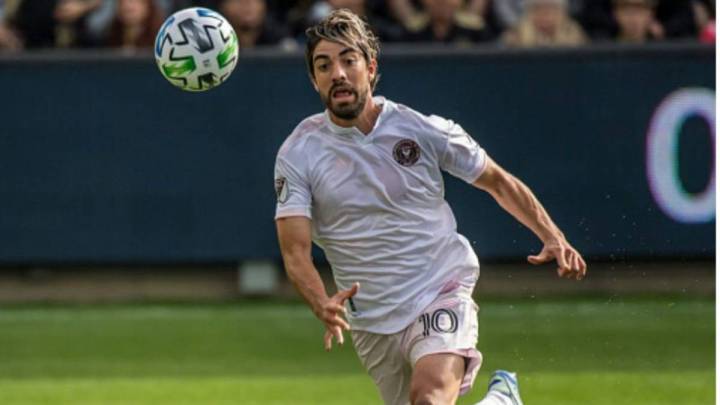 Inter Miami is ready to make its debut in the MLS is Back tournament in Orlando, Florida. The team managed by Diego Alonso was only able to play two games of its debut season in Major League Soccer against LAFC and D.C. United before the league was postponed due to the coronavirus.
Inter Miami take on Orlando City on 8 July
The new MLS franchise lost both games but they were able to score the first goal in their history when Rodolfo Pizarro netted against United on 7 March at the Audi Field. Now they will try to use this tournament to polish the work they have been doing since preseason when they face Orlando City on 8 July.
Earlier this week, Inter Miami arrived at the ESPN Wide World of Sports Complex and have been practising there for their game on Wednesday. Head coach Alonso wants to prove that his team is ready to accomplish important things in their debut season.
Freedom to Dream.

Watch the first episode of 𝗜𝗻𝘀𝗶𝗱𝗲 𝗜𝗻𝘁𝗲𝗿 𝗠𝗶𝗮𝗺𝗶, and come on this journey as we continue building something special in South Florida.

— Inter Miami CF (@InterMiamiCF) July 3, 2020
Making strong start is key, says Inter Miami's Figal

"It's very important to start on the right foot," defender Nicolás Figal said. "We know we're going up against a tough rival that is familiar with the conditions and the field. But we'll do everything we can on our part to come away with the win in our first game."
"We've never played against this rival. It's all new for us," he continued. "We have an expectation of starting off the first game with a win to hope to have a good tournament and win the cup. It's always nice to have a rivalry and in this case Orlando City, if at some point in history it becomes a Clasico, we welcome it.
"But we're focused on having a good game and trying to win the first one, taking the three points and starting in the best way possible," Figal said.