Qatar announces candidacy to host 2027 Asian Cup
With preparations for the 2022 World Cup getting ever closer to completion, the continental tournament is now seen as a way to continue the sporting legacy.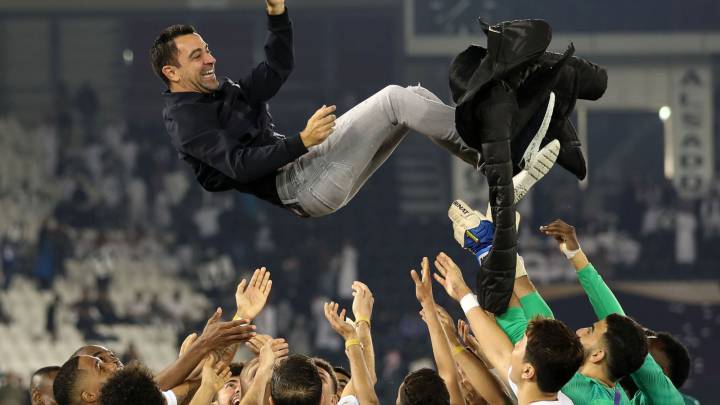 Following the announcement by the Qatari football federation that Qatar has submitted its bid to host the Asian Cup, the 2022 World Cup is seen as a major boost to Qatar's chances of winning the rights. The battle to host the 2027 Asian Cup is against four other competitors: Saudi Arabia, Iran, India and Uzbekistan, after the door for entries was closed.
According to the statement from the Qatari federation, an integrated dossier will be sent to the continental federation, who have already begun to receive other dossiers from the countries interested in playing host to the competition.
The statement confirmed that the Qatari dossier will include all the necessary requirements to organise the event as well as it being driven on the back of the efforts in Qatar's preparations for the 2022 World Cup. Pointing to the sporting facilities that will already be in situ they argue that, as the first Arab country to host FIFA's showpiece tournament, they are very well placed to take on other huge football events.
In turn, Mansour Al-Ansari, Secretary General of the Qatari football federation, stated that presenting Qatar's candidacy to organise the 2027 Asian Cup is evidence of the Qatari desire to continue taking on major events, on the back of the 2022 World Cup fame.
"Qatar will be prepared to host the 2027 Asian Cup, taking advantage of new sports facilities, which will be a legacy for the next Asian generations, according to the Qatari vision for 2030," said Al-Ansari, who stressed that Qatar has a proven sports record. This record speaks in the context of hosting world, continental and regional events, with Qatar having already hosted the same event in 1988 and 2011, before beginning work on the modern infrastructure and stadium preparations for the 2022 World Cup, the world's largest sporting event.
Great experience in organising tournaments
Al-Ansari also mentioned that Qatar has people who are highly experienced in organising sporting events, somethings that he says is a strength and an additional pillar in the Qatari record. Therefore, according to the statement by the Qatari official, Qatar has several areas on which to base a potent candidacy to host the 2027 Asian Cup, taking advantage of the sports facilities, especially where the World Cup matches will be played in 2022.