Coronavirus Africa: summary cases, deaths and news - 8 July
Coronavirus live Africa: latest Covid-19 news - 8 July
Africa Covid-19 update: 02:00 WAT on Thursday 9 July (03:00 CEST)
According to the latest figures published by John Hopkins University, 12,007,327 cases have been detected worldwide, with 548,799 deaths and 6,539,099 people recovered.
South Africa: 224,665 cases / 3,602 deaths
Nigeria: 30,249 cases / 684 deaths
Ghana: 22,822 / 129 deaths
Free ambulance helps saves lives in Kenya lockdown
As soon as Kenya introduced a coronavirus curfew, Dr. Jemimah Kariuki, an obstetrician-gynecologist at Nairobi's Kenyatta Hospital, started seeing more death and complications.
Nigeria's confirmed cases pass 30,000
Nigeria's confirmed coronavirus cases passed 30,000 on Wednesday, the country's disease control centre said, as the virus spreads in Africa's most populous country amid an easing of restrictions put in place to curb the disease.
The Nigeria Centre for Disease Control (NCDC), in its daily update posted on its website, said there were 460 new cases taking the total number of recorded cases to 30,249. NCDC said these had led to 684 deaths.
1.5 Million graves prepared in SA
South Africa's most populated province, which includes the cities of Johannesburg and Pretoria, is preparing some 1.5 million gravesites for potential mass burials, its top health official says, as coronavirus cases in the country begin to spike.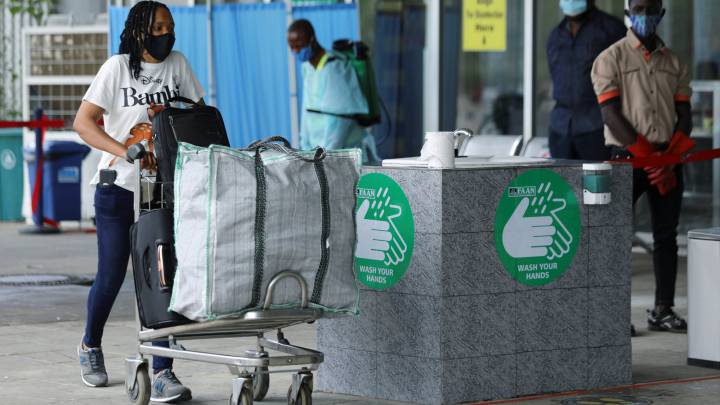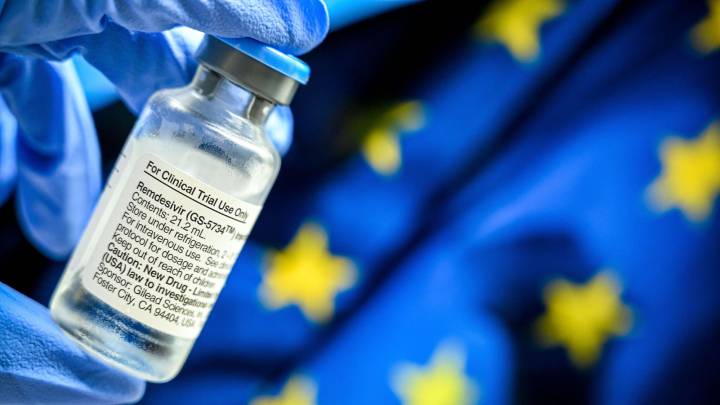 Remdesivir to be available in South Africa by the end of July
Cipla South Africa announces it will bring Remdesivir to South Africa
The drug costs $390 a vial in the US, but will be $55 per vial in South Africa. A course of treatment is six to 10 vials. Studies have shown it can reduce the time to recovery by four days (which would free up a lot of ICU beds).
UK Royal Society president: "Everyone should wear a face covering"
Nobel prize-winning biologist Venki Ramakrishnan who is the president of the UK's Royal Society, the world's oldest scientific academy, said people should have face coverings with them when they leave their home and should always wear them in crowded public spaces, "particularly indoors in enclosed public spaces where physical distancing is often not possible."
"As we lift lockdown and people increasingly interact with each other we need to use every tool we have to reduce the risk of a second wave of infection," he added.
In particular he said the messaging on masks in the UK had not been strong or clear enough.
Kenyan sports minister Mohamed to bid for top WTO job
Kenya's sports and culture minister Amina Mohamed will run to be the next Director-General of the World Trade Organization (WTO), a spokesperson said on Wednesday and a WTO official confirmed.
"For Amina Mohamed, yes we can confirm that we received her nomination from Kenya late yesterday," a WTO official said. The Geneva-based body is seeking a replacement for Brazil's Roberto Azevedo who is stepping down a year early at the end of August at a critical juncture for the trade watchdog.
His successor will need to steer reforms and negotiations in the face of rising protectionism, a deep recession caused by the COVID-19 pandemic and growing trade tensions, notably between the United States and China.
Mohamed, a former Kenyan ambassador to the WTO and the first woman to chair the WTO's General Council in 2005, is the sixth candidate to be officially nominated, alongside others from Egypt, Nigeria, South Korea, Mexico and Moldova. Three of them are women. Nominations close later on Wednesday. There is broad support for an African candidate and a woman, since neither have headed the Geneva-based body in the past, sources following the process said.
Lack of coronavirus data in Africa raises fears of 'silent epidemic'
The shortage of reliable data afflicts many African nations, with some governments reluctant to acknowledge epidemics or to expose their crumbling health systems to outside scrutiny. Other nations simply cannot carry out significant testing because they are so ravaged by poverty and conflict.
Sharing information is vital to tackling the pandemic in Africa – both for planning the response and mobilising donor funding - public health experts say. As things stand, it is impossible to gauge the full severity of the contagion across the continent. According to the latest data collated by Reuters, Africa, with a population of 1.3 billion people, had over 493,000 confirmed cases and 11,600 deaths. By comparison, Latin America, with roughly half the population, had 2.9 million cases and 129,900 deaths.
The official numbers make it seem as though the illness has skirted much of Africa, but the real picture is certain to be worse, with WHO special envoy Samba Sow warning on May 25 of a possible "silent epidemic" if testing was not prioritised.
Schools in Kenya to remain closed until January 2021
Kenya's government has said all schools will remain closed until January 2021 due to rising cases of Covid-19 infections in the country. Final year exams, usually written in October and November, have also been cancelled.
George Magoha, Kenya's Education Minister, said students would repeat a year as schools had closed in mid-March, three months after the school calendar had begun, the BBC reports.
Ebonyi records six coronavirus deaths as cases hit 508
Ebonyi State has recorded three additional Covid-19-related deaths, bringing the number of fatalities to six, State Commissioner for Heath, Dr Daniel Umezuruike confirmed. The total number of confirmed Covid-19 cases in the state stands at 508.
49 million Africans in danger of poverty, says AfDB
49 million Africans could be pushed into poverty by the financial effects of the coronavirus crisis, says a report by the African Development Bank (AfDB). Released by the AfDB on Tuesday, an updated version of the African Economic Outlook 2020 predicts a 3.4% shrink in gross domestic product in 2020, and says that West and Central Africa are expected to be the regions most affected by the financial downturn caused by the pandemic.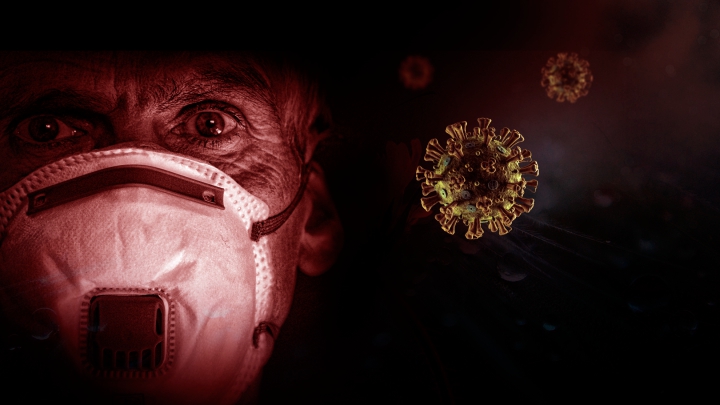 Coronavirus Africa latest updates: welcome
Good morning and welcome to our live, Africa-focused coverage of the coronavirus, which has registered just over 490,000 cases and approximately 11,500 deaths on the continent, according to the most recent figures released by the World Health Organization.
Worldwide, there have been nearly 11.83 million cases, leading to just over 544,200 fatalities, according to a count by Johns Hopkins University.