CBSE results 2020: dates and time when they can be checked
After the exams had previously been suspended due to the coronavirus spread in the country, the Central Board of Secondary Education has now confirmed the position.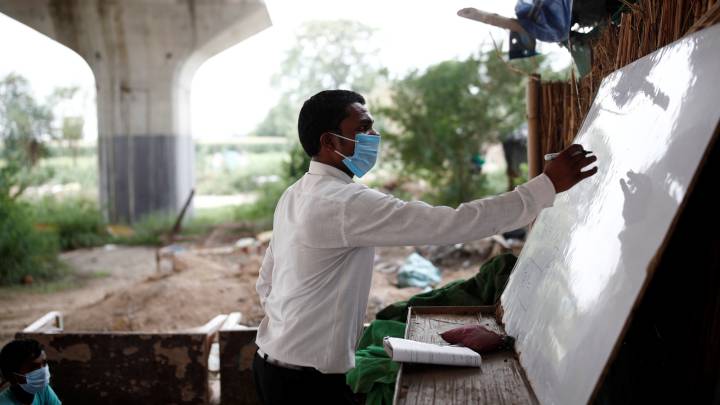 The Central Board of Secondary Education (CBSE) is expected to announce their results by 15 July, after the decision to suspend exams was made by the supreme court due to the spread of Covid-19 in the country.
The board also announced that grading pending papers would be on the basis of students' performances in previous exams and internal assessments.
Class 10 students won't have the chance to take the pending exams and scores obtained by them will be dealt with as final scores, while Class 12 will have an opportunity of improving their scores by taking the pending exams when the situation gets better.
The board had issued the evaluation process for exams that were already conducted back on 10 May. Answer sheets have been transported from 3,000 schools to evaluators' homes to be checked, with nearly 1.5 crore answer sheets in 173 subjects sent.
Websites to check results
Currently around 18 lakh Class 10 students and 12 lakh Class 12 students are looking forward to getting their results, which will be available - once declared - on cbseresults.nic.in, cbse.nic.in and results.nic.in.
CBSE already started sending an SMS to Class 10 and 12 students advising them to download the DigiLocker app to access mark sheets immediately after being announced.
Fake news about results
Some rumours spread recently claiming that CBSE results for Class 12 would be out on 11 July while Class 10 results would be available on 13 July. This information shouldn't be trusted by students as they already have more than one channel to access their results once they are available including SMS and IVRS services, along with the websites mentioned above.