Coronavirus live updates: Nigeria, South Africa, Uganda, Ghana... cases, deaths and news
Coronavirus live Africa: latest Covid-19 news - 12 July
Taskforce to prevent spread of Covid-19 in Ghana Senior High Schools
A sub-committee of the presidential Covid-19 taskforce will oversee prevention of the spread of the coronavirus in senior high schools (SHS).
Dedicated staff have also been assigned to the emergency 311 hotline to allow parents to contact their children's schools and get information first-hand.
There have been fears over the role of SHS in the spread of the coronavirus since the confirmation of 12 cases in schools, including Accra Girls, in less than a month since they reopened.
Seven children under nine have died from Covid-19 in Guateng, South Africa
According to Health MEC Dr Bandile Masuku, seven children under the age of nine have died of Covid-19 in the past week.
Children generally don't suffer so badly from the coronavirus, but the idea that they are in some way immune from it is simply false and dangerous.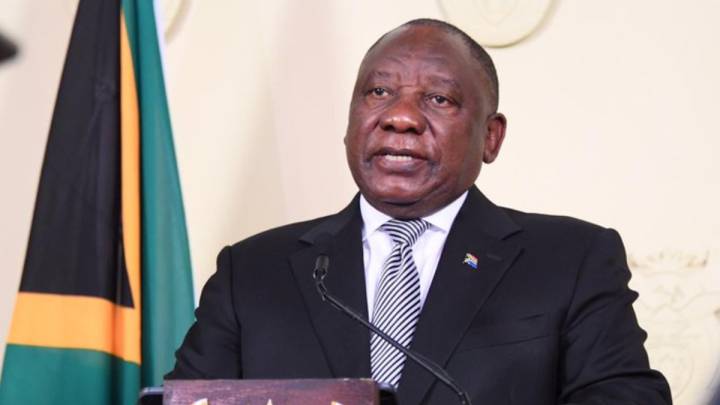 Sale of alcohol prohibited again in South Africa
President Ramaphosa said that to conserve hospital capacity, the sale and dispensing of alcohol will be suspended with immediate effect
He said the resumption of the sale of alcohol has resulted in more pressure on hospitals, caused by vehicle accidents, violence and other alcohol-related trauma.

Curfew to start in South Africa tomorrow
A curfew will be brought in tomorrow, Monday, from 9pm to 4am. Only those people who need to travel for work or who need to seek medical assistance will be allowed out.
South Africa to remain at level three
President Ramaphosa says that despite the rise in cases the country will remain at lockdown level three, because moving back to level four or five would not necessarily reduce the amount of infections, but would hit the economy hard. He said moving back to a higher had been considered, but the decision is to stay at level three, with certain new, tighter measures.
He emphasised the need to wear cloth masks for everyone.
25 infected at illegal wedding in KwaZulu-Natak
The Times in South Africa is reporting 25 people were infected after attending the wedding that was organised in contravention of lockdown laws.
Premier Sihle Zikalala said he was worried about the number of Covid-19 cases arising because of social gatherings.
We will bring you the key message from the president's address as South Africa waits to see what will happen. Reports suggest they might be ready to close down the country again.
Cyril Ramaphosa address at 20:00
The South African president is expected to announce a new lockdown in the country this evening. His statement can be followed on television, radio and online platforms.
South Africa considers new lockdown
As cases continue to rise in South Africa, the country's authorities are looking at locking down again as hospitals struggle to cope with the influx of patients. President Cyril Ramaphosa is due to address the nation on Sunday evening.
Members of a private ambulance service in Port Elizabeth wear personal protective equipment ahead of checking on a patient affected by Covid-19 at her home. (Photo by MARCO LONGARI / AFP)
SA cases spike
South Africa now has the tenth-highest number of coronavirus cases in the world, with over 250,000 confirmed.
A nurse poses for a portrait at her home in Port Elizabeth, South Africa, where she is confined after having tested positive for Covid-19.
(Photo: MARCO LONGARI / AFP)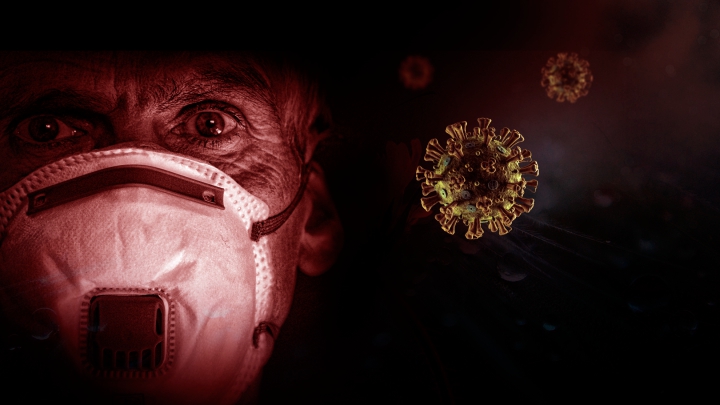 Coronavirus live Africa updates: welcome
Good morning and welcome to our live, Africa-focused coverage of the coronavirus pandemic, which has now registered over 12.7 million cases and 565,000 deaths worldwide, according to data compiled by Johns Hopkins University. In Africa, says the most recent count published by the World Health Organization, there have been just under 557,000 cases and approximately 12,700 fatalities.