Chicharito: "If I didn't feel safe I wouldn't have come to Orlando"
Javier Hernández spoke about LA Galaxy's debut in the MLS is Back tournament in Orlando, Florida and why he decided to play despite his wife's pregnancy.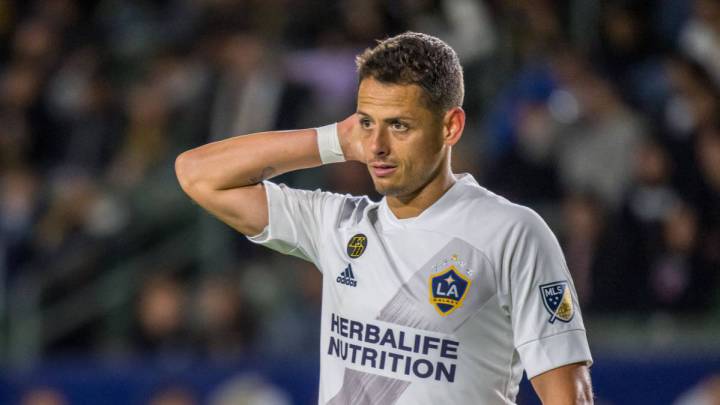 The Los Angeles Galaxy arrived in Orlando, Florida on Monday 6 July ahead of their debut in the MLS is Back tournament on Monday against Portland Timbers. The five-time MLS Cup winners are still adapting to the climate of Orlando after the coronavirus break back in late March.
The LA Galaxy started the 2020 campaign with a draw against Houston Dynamo and then returned to the Dignity Health Sports Park in Carson, California for the home opener, in which they lost against Vancouver before the league was postponed due to the pandemic.
"It has been very complicated due to the coronavirus pandemic for everyone. We had a tough start to the regular season but we have been working really hard this past couple of months to improve. We want to improve our performance in this tournament and hopefully we win it all," Javier 'Chicharito' Hernández said in a zoom video conference prior to their debut in the tournament.
14

Hernández: "I want to show the MLS my commitment"
Hernández is the biggest star to arrive in the MLS this season and that is why he decided to play the MLS is Back tournament despite having to be away from his pregnant wife.
"I want to show the MLS my commitment and thank them for the faith they have in me when they decided to sign me. The league expects a lot from me and I will show them my commitment, that is why I am here now. I am not going to lie, it was tough coming to Orlando because my wife is pregnant but I am here and I am happy," Hernández said.



MLS
*Update 12 de julio de 2020
Hernández's message to Carlos Vela
On Monday, it was announced that Carlos Vela had decided not to play in the MLS is Back tournament with LAFC because his wife is pregnant. After the news broke out it was then rumored that Hernández was also going to take that route, but he decided to join the rest of the LA Galaxy team who flew to Orlando.
"I have a good relationship with Carlos Vela, he has been my friend for many years and we have been in constant communication throughout the pandemic. I want to make it clear that because I chose to play the tournament it does not mean that Carlos made the wrong decision. I want to clarify that I am happy for him, he made the right decision by staying at home and none of us are right or wrong," Hernández at the end of the interview.