Real Madrid plan Vallejo sale
Real Madrid are ready to offload defender Jesús Vallejo, but are keen to retain the option to take the 23-year-old back to the Bernabéu in the future.
Real Madrid plan to sell Jesús Vallejo this summer. The 23-year-old central defender remains highly-rated within the club, but Los Blancos feel a permanent move, rather than another loan, is in his best interests in the immediate term.
Since signing from Real Zaragoza in 2015, Vallejo has spent a season back at Zaragoza, a year at Eintracht Frankfurt, two campaigns as a bit-part player at Madrid, half a season at Wolves, and the last six months at Granada.
Real Madrid would sell 50% of Vallejo's rights
In a deal structured much like youth product Javi Sánchez's recent transfer to Real Valladolid, Madrid's plan is to sell 50% of Vallejo's rights and retain the remaining half, in the process banking around 7.5m euros for a player they value at 15m.
Granada pushing hardest for Vallejo signature
Several Spanish sides have already made contact with the LaLiga leaders to express their interest in Vallejo, and the defender also has an excellent reputation in Germany in the wake of his successful spell at Frankfurt in 2016/17.
Among the teams pushing hardest for Vallejo's signature are current club Granada, who would like to make his loan permanent or extend his temporary deal by another season (an option Madrid aren't ruling out completely). However, his high salary represents a major stumbling block towards staying on in Andalusia.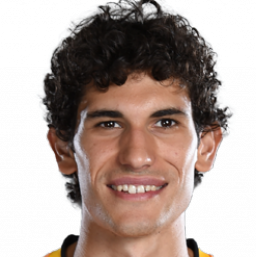 Madrid eyeing future deal to take Vallejo back to Bernabéu
Although their plan is to offload Vallejo, Madrid are eager to ensure they strike a deal that gives them the option to take Vallejo back to the Spanish capital in the future, as club chiefs still believe he has the potential to establish himself at the Bernabéu.
The 13-time European champions' confidence in the youngster was evidenced by their decision to hand him a new, six-year contract before he began what proved an unproductive loan stint at Wolves in summer 2019.
If Nacho leaves, Vallejo could yet return to Real Madrid
Indeed, he does still have an outside chance of being a part of Zinedine Zidane's squad next term. Were Nacho to ask to leave and an attractive offer to come in for the 30-year-old, Vallejo would be first choice to take his place in the first-team group.
Having shelled out 50m euros for Éder Militao 12 months ago, Los Merengues would be unwilling to dig deep for another defender.