BARCELONA
A mental blow for Barcelona as Madrid inch closer to LaLiga title
Barcelona have thrown in the towel in LaLiga and face a trophy-less season for the first time in 13 years with the Champions League their last hope of glory.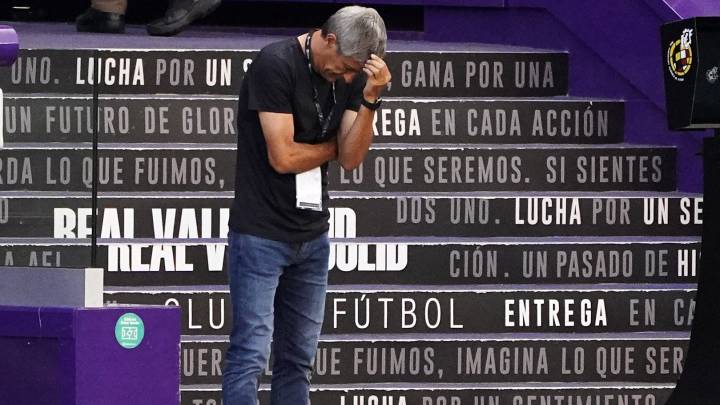 They won't say it publicly but Barcelona have thrown in the towel in LaLiga and that has been a mental blow. Save for a miracle, a loss and a draw for Real Madrid in the last two games against Villarreal and Leganés and with two wins for Barcelona against Osasuna and Alavés, Barcelona will finish second and lose the title won back by Ernesto Valverde and never relinquished under his reign. During his time at the club, he won the league twice and was leading when the club decided to sack him after a loss in the Copa del Rey to Atlético Madrid.
The league is not Barça's any longer and their season hinges on the Champions League, where they have a tough task against Napoli before a potential last eight trip to Lisbon. Now is the time to look to Europe and it starts with rotating players in the next two games. It won't come against Osasuna, a game they have to win so as to not gift the league to Madrid. It will happen against Alavés. Piqué, Alba, Vidal, Busquets, Vidal Messi and Suárez could rest in Vitoria. Setién has sufficient reinforcements and does not want to bother the reserve side as they prepare for promotion tilt to LaLiga SmartBank.
But more than a boost physically, Barcelona need to deal with the mental blow losing the league has taken. Barcelona have suffered in fighting Madrid for the league in terms of physical setbacks but the one that hurts most is psychological. Coming back from lockdown and confinement to losing their grip of the top spot has cost them.
They will have 20 days to clear their heads and activate the Champions League chip. If they do get past Napoli, they have a long and tough road ahead with Bayern as their next opponents if they take care of Napoli. A loss in the Champions League would leave Barcelona empty-handed at the end of a season for the first time in 13 years and cause an earthquake at headquarters.
It will start from the top to the bottom. Bartomeu will remain singled out but Setién will come in for serious scrutiny too. He will likely point to a dressing room that was incapable of living with Real Madrid when it mattered most. It is unknown yet how Barcelona will deal with this latest mental blow.