Chicharito: LA Galaxy striker takes blame for Portland defeat
Javier "Chicharito" Hernández scored his first goal in Major League Soccer after missing a penalty kick in the first half that could've changed everything.
Javier "Chicharito" Hernández will always remember his first goal with the Los Angeles Galaxy in Major League Soccer (MLS). The Mexican striker struggled to find the net during the entire game because in the 21st minute he missed a penalty that could've given his team the lead and changed the course of the match.
It was not until the 88th minute, with the LA Galaxy losing 2-0 against Portland Timbers and with one more player, that Chicharito found the net to give his team the only goal of the game. It was not an easy goal, because it showed what Hernández can do for the Galaxy and why he was brought in as the biggest star of the MLS this season.
Chicharito: "I told the lads that this loss was on me"
"I told the lads that this loss was on me. I believe that if the goal scorer makes a winning goal he is not the hero but we were much better towards the end of the game and that is how we should've started the game."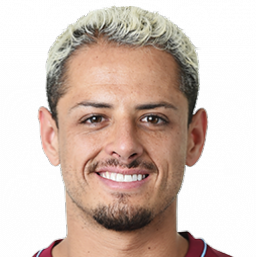 LA Galaxy's next game in the MLS is Back tournament
On Monday 13 July, Group F saw its first round of games with LAFC tying 3-3 with Houston Dynamo ahead of the Galaxy's defeat to Portland Timbers. Hernández's team has to beat LAFC in the second game of the group stage on Saturday 18 July in order to keep their hopes of advancing to the next round alive. Portland will face Houston Dynamo prior to 'El Trafico'.