Liverpool and Chelsea keen on Schalke's Weston McKennie
The United States footballer is having a great campaign with Schalke 04 in the Bundesliga and two Premier League big spenders want to sign him this summer.
Weston McKennie is having his best season as a footballer with Schalke 04 and his performances have attracted the interest of Premier League giants Liverpool and Chelsea. The 21-year-old has played a total of 28 games this season and has scored 3 goals in a total of 2,077 minutes played.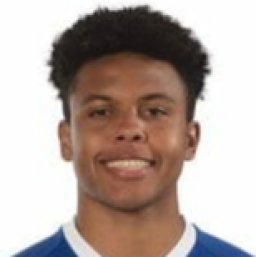 McKennie is one of the US national team's brightest talents and this season he earned a starting role at Schalke, who finished in 12th ending their European aspirations and makikng it doubly hard for the Bundesliga side to retain the midfielder next season.
There are several teams in the Premier League who are interested in signing McKennie with Liverpool and Chelsea at the front of the queue. His value in the transfer market is roughly $25 million but Schalke bosses have not put a price tag on him yet.
Mckennie eyeing Premier League link-up with Pulisic
According to CBS Sports, the league that best suits McKennie's ambitions is the Premier League and he is eager to test himself on the European stage. If Chelsea secure a Champions League place and with question marks over the future of N'Golo Kante, the Blues could make a push for McKennie to linl up with his US teammate Christian Pulisic.
McKennie told CBS Sports that he wants to develop as a player and be guaranteed a starting spot, which might rule out Liverpool given the wealth of talent at Jürgen Klopp's disposal.