Javier Mascherano set to share his Generation Amazing experience
The former FC Barcelona and Argentine international will be the special guest on a Generation Amazing online session.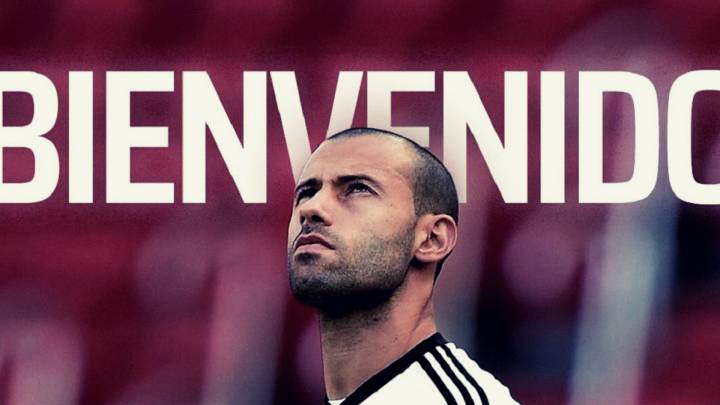 The Generation Amazing platform which promotes social change through football and promotes the development of the game ahead of the 2022 Qatar World Cup continues to reach-out to a global audience through a series of football related activities having reached 500,000 followers in the Middle East.
Former FC Barcelona and Argentine international Javier Mascherano is the latest big name line up to participate in a Generation Amazing Instagram Live session on Thursday (16 July) with the former player set to discuss matters ranging from the need for discipline in the sport as well as a look back at his motivation which was instrumental in helping him to achieve victories in the championships during his football career.
Mascherano joins the platform which is one of the initiatives by the Qatar 2022 Supreme Committee for Delivery and Legacy (SC) and the Argentine joins a list of ambassadors which features big names in the global game such as Xavi Hernández, Samuel Eto'o, Cafú and Tim Cahill among others.
In addition to Mascherano's participation, on Wednesday, the special guest for the Generation Amazing session will be Pierre van Hooijdonk who is an ambassador for the Global Coaches program. The former Nottingham Forest and Celtic player will also reflect on what drove him in his time as a professional player.
Reflecting on this week's live guests, Nasser Al-Khoury, Director of Program Management, at Generation Amazing, commented: "Mascherano was one of the most outstanding players in the game, I hope his soccer career is an inspiration to all Generation Amazing followers in Qatar and around the world. I also hope many find inspiration from his experiences in the charitable environment and perhaps this is something that links in with the mission of the platform in it's drive to positively affect the lives of the inhabitants from the marginalized regions. We're looking forward to the participation of these guests and to be able to help our followers to know more about important issues".
One of the recent highlights of a Generation Amazing session involved hosted former Dutch women's international Anouk Hookendijk with the former Ajax player discussing gender equality and highlighting everything she had faced with challenges before joining Ajax, she said: "to achieve my dream I made a double effort in training and I was delighted to be one of the first players to signs for Ajax when when it was formed in 2012 ".