Messi furious after defeat: "Many things need to change here"
The Barça captain was angry and introspective after the defeat to Osasuna: "they beat us with greater intensity levels and that sums up our entire season".
Leo Messi spoke to Movistar + after the home defeat to Osasuna and was frank and honest after the game which saw Barcelona surrender the league title with the Argentine asking for changes to be made ahead of the resumption of the Champions League in August.
"I'm telling you that if we continue in this manner, we will not advance in the Champions League as we weren't good enough to retain the LaLiga title. We're going to need to change plenty if we want to deliver and we also need to take a long hard look at ourselves. We lost the title due to our own shortcomings and not because of what Real Madrid did as many people are claiming". The words from the Barcelona captain would appear to be directed at coach Setien.

Microcosm of the season
The Argentine reiterated the need for starting from fresh ahead of the Napoli game and impressed the need for an introspective look. "To be honest, this is not the way we wanted things to end, but tonight's game is a microcosm of our entire season. We've been too weak and vulnerable. It's not normal that another team beats us for intensity and desire. We dropped too many points along the way and that sums up our season".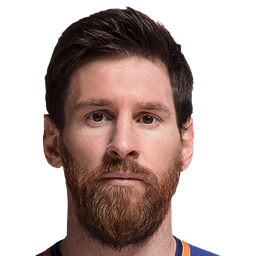 Upon being asked if he felt that Real Madrid were worthy league champions, the captain was frank stating: "Real Madrid did what they had to do after the restart and didn't drop any points, we helped them along the way by losing points that we should not have let slip. We need to take a look at ourselves. We are Barcelona and we should be winning everything".