Coronavirus Africa summary: cases, deaths and news - 17 July
Coronavirus live Africa: latest news - 17 July
Africa Covid-19 update: 00:00 WAT on Saturday 18 July (01:00 CEST)
According to the latest figures published by Johns Hopkins University, 13,937,648 cases have been detected worldwide, with 593,369 deaths and 7,817,599 people recovered
South Africa: 337,594 cases / 4,804 deaths
Nigeria: 34,854 cases / 769 deaths
Ghana: 26,572 cases / 144 deaths
Egypt reports lowest daily figure since late May
Egypt reported 703 new coronavirus cases on Friday, the health ministry said, the lowest figure since late May.
In total, 86,474 Covid-19 cases have been reported and 4,188 deaths, including 68 on Friday, the ministry said in a statement, via Reuters.
Egypt reopened resorts to foreign tourists on July 1 after tourism came to a halt in March under measures to curb the coronavirus outbreak. But Egypt has not made it yet to a "safe list" of countries for resumption of non-essential travel to the European Union, which is reviewed every two weeks.
Doctors in personal protective equipment check the health status of a patient who is infected with Covid-19 in the intensive care unit at Saint Petros Hospital in Addis Ababa, Ethiopia, on 17 July 2020.
(Photo by Amanuel Sileshi / AFP)
Coronavirus lays bare South Africa's toxic relationship with alcohol
With over 324,000 cases, South Africa is the sixth most infected country in the world for coronavirus. It also typically ranks among the countries with the highest per-capita alcohol consumption — a phenomenon, partly fuelled by easy availability of drink, that also carries a high medical cost.
The staggering scale of that bill was brought home after South Africa imposed a rare moratorium on alcohol sales, to go hand-in-hand with a virus lockdown on 27 March.
African leaders and the pandemic
African leaders are turning on their citizens as efforts to curb the spread of the coronavirus fall short and already fragile health-care systems struggle to cope with an influx of patients.
The message from governments in several nations that initially praised their citizenry for supporting efforts to contain the pandemic has shifted, with some officials now chastising them for not doing enough.
Further support to keep SA schools closed
Rakgosoka also says there are schools that are still do not have personal protective equipment for learners and teachers and that is dangerous.
Nigeria's stock investors lost N11bn in one week
Nigeria's stock investors booked about N11billion loss in the remote trading week ended Friday 17 July amid a mix of bargain hunting and profit taking activities in notable counters.
All NSE sectoral indices closed the review trading week in red except that of NSE Industrial Goods which increased by +0.52 percent. This month alone, the stock market has decreased by -0.78 percent while this year's negative return stood at – 9.52 percent.
The stock market maintained its bearish weekly performance amidst weak investors confidence and persistent uncertainties in the global and domestic space.
Kenya calls for joint EU-Africa Covid-19 response mechanism
Kenyan President Uhuru Kenyatta has called for the setting up of a joint European Union-Africa Covid-19 response strategy.
"I, therefore, welcome with enthusiasm the proposal to establish the Africa-Med-Europe (AME) Foundation," said Kenyatta in a statement.
He said the AME Foundation will complement the existing Africa-European continental cooperation in addressing the emerging global challenges.
Kenya police arrest prison warden over rape of patient in Covid-19 quarantine
Kenyan police arrested a prison warden accused of raping a female patient in a Covid-19 isolation facility he was meant to be guarding, a police report said on Friday.
It was the latest in a string of incidents highlighting substandard conditions at some government-run coronavirus treatment centre in the East African country.
The attack may add to fears over treatment in government facilities that health experts have warned may deter Kenyans from coming forward to be tested for the new coronavirus.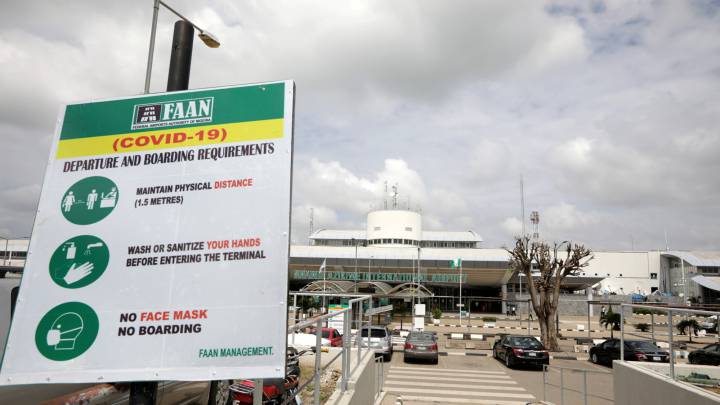 WHO Africa update: just under 664,000 cases
According to the World Health Organization's (WHO) latest update on the coronavirus figures in Africa, the continent has now registered nearly 663,700 cases and 14,400 deaths.
South Africa remains the worst-affected African country, with just over 324,200 cases and almost 4,700 fatalities.
WHO worried about ebola outbreak in DR Congo
The World Health Organization (WHO) has expressed its concern over an ebola flare-up in the Democratic Republic of Congo, where the number of cases recorded since June is now higher than the last outbreak in the country, which occurred in 2018.
"There are now 56 cases and this is of great concern," said Dr Matshidiso Moeti, the WHO's regional director for Africa. "Particularly as it is now surpassing the previous outbreak in this area, which was controlled at a total of 54 cases."
Muslim worshippers, mask-clad and distanced as precautions due to the coronavirus pandemic, perform prayers at the Hasan II mosque, one of the largest in the African continent, in Morocco's Casablanca on Thursday.
(Photo: FADEL SENNA / AFP)
Ramaphosa thanks Mandela family for Covid-19 disclosure
South Africa President Cyril Ramaphosa has thanked the Mandela family for revealing that the youngest daughter of Nelson Mandela and Winnie Madikizela-Mandela, Zindzi Mandela, contracted the coronavirus.
Zindzi Mandela, 59, died on Monday after testing positive for Covid-19.
"I would like to thank the Mandela family for the very important gesture of sharing this information with the nation," Ramaphosa said. "This is a virus that affects us all, and there should never be any stigma around people who become infected.
"In doing so you are helping to encourage social acceptance for sufferers. At such a time what they need most is our love and care. This gesture is a final act of solidarity in the life of a woman who devoted her life to the cause of her fellow South Africans."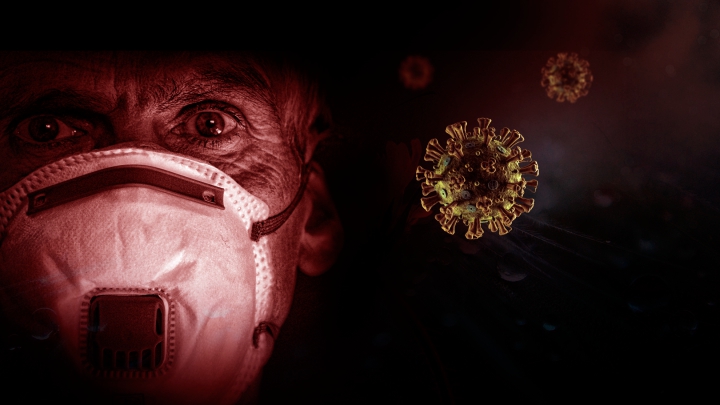 Coronavirus live Africa updates: welcome
Hello and welcome to our live, Africa-focused coverage of the coronavirus pandemic, which as of 08:00 WAT had registered over 13.8 million cases and nearly 590,000 deaths worldwide, according to Johns Hopkins University.
In the World Health Organization's most recent Africa update, there had been approximately 642,000 cases on the continent, leading to just over 14,000 fatalities.