Ramos: "I'm ecstatic, I'll stay here for as long as the president wants"
The Real Madrid captain spoke after lifting the league title and praised Zidane: "He's an incredible coach and I hope he stays with us for a long time".
League champions: "All the hard work over the season has come off. It really has been an incredible run to win the past ten games".
Restart and end of the season: "It's been an odd season and we knew when we started again in June that we had to win all remaining games. We knew that there was very little margin for error. This is my fifth league title with the club and Real Madrid's 34th overall and I'm so ecstatic".
Zidane: "Key to all this, he's the captain of the ship and the one who needs to make the decisions. He's shown confidence in his players and this is a rarity in the game at this level. We feel supported by him and believe in his vision. I hope he's with us for a long time to come and I hope people appreciate his work too as he's unique".
This is La Liga of..: "It's a LaLiga title based on graft, effort and consistency, I hope we have many like this ahead of us".
How long do you see yourself with Real Madrid?: "For as long as the president wants. I'm delighted to be here and want to hand up my boots at the club. I don't believe there will be issues from either side to make that happen".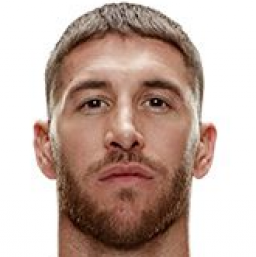 Emotion: "I'm so, so happy and can't wait to tell my children about these successes. It's a great day".