Barcelona: Messi points Setién to the Camp Nou exit door
Barça chief Josep Maria Bartomeu has a decision to make after Lionel Messi's comments on Thursday further laid bare the divide between player and coach.
Quique Setién's days as Barcelona head coach are numbered. They already were before Thursday's shock home defeat to Osasuna; however, the assumption was that Setién would lead Barça in their bid to win this season's Champions League, before the Catalan club then took stock ahead of the 2020/21 campaign.
Messi comments leave Barcelona boss Setién on the brink
But Lionel Messi's explosive comments as Barça surrendered their LaLiga crown to arch rivals Real Madrid may well serve to change those plans. As things stand, the man who replaced Ernesto Valverde in January looks like a good bet for the chop.
Messi did not hold back after Barça's 2-1 loss to Osasuna, openly contradicting his coach's pre-match comments. Setién had claimed that a Madrid title win would be down to Los Blancos' good work, not Barcelona's failings. However, Messi said: "Real Madrid did their job - they haven't lost since the restart and you have to give them credit for that. But we really helped them to win the league. We have to take a look at ourselves, starting with the players."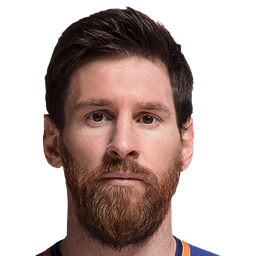 Messi contradicts Setién on Champions League chances - again
Meanwhile, having said in May that Barça "won't have enough to win the Champions League if we carry on playing as we have" - words that Setién publicly disagreed with - the Argentine repeated the assertion on Thursday. "I said a while ago that if we carried on playing as we were it'd be very difficult to win the Champions League, and it hasn't been enough to win LaLiga," the 33-year-old said. "If we don't produce a reaction, we won't get past Napoli."
Furthermore, as Setién sought to persuade reporters in his post-match press conference that Barça's displays have in fact improved, Messi continued: "We didn't want to finish the league season in this manner, but this game sums up how the whole year has been. We've been inconsistent and not tough enough, we haven't shown the right intensity and have conceded too easily. We dropped a lot of points when we shouldn't have."

Suárez also publicly challenges Barcelona boss
Messi's comments follow those made by Luis Suárez in interviews with Sport and Mundo Deportivo this week, in which the Uruguayan also contradicted Setién, telling the Catalonia-based dailies that the Blaugrana only have themselves to blame for relinquishing their grip on the league championship. Suárez, who was a substitute for the second straight game on Thursday, declared: "We can't look for excuses - we have to take a look at ourselves and face facts."
That there is an ever-widening divide between Messi and Setién was also in evidence in the coach's pre-Osasuna news conference on Wednesday, when the Cantabrian suggested that one of Barelona's problems could be that the forward "hasn't hit some of the figures he usually does". After defeat to Los Rojillos, furthermore, Setién noted: "We all have to take a look at ourselves."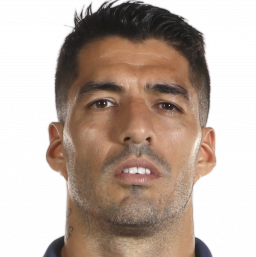 Messi has halted Barcelona contract negotiations
This storm comes just two weeks after the Spanish radio station Cadena SER revealed that Messi has called a halt to talks on an extension to his Barça contract, which is due to run out in June 2021. The negotiations had been held with the president, Josep Maria Bartomeu, as the player's relationship with sporting director Éric Abidal has broken down completely in the wake of the Frenchman's public suggestion that the squad had downed tools on Valverde.
Messi's rapport with Bartomeu isn't the best, either, souring notably during negotiations over the wage drop that the club asked the players to take as a result of the coronavirus crisis.
Keep Setién against players' wishes, or replace him for UCL?
Bartomeu has been left with another fire to put out. Either the Camp Nou chief backs Setién despite the coach's apparent dressing-room unpopularity, or he looks for a replacement to lead Barcelona in August as they attempt to win the Champions League. Europe's top club trophy is all that can save Barça's season now.