South African minister Nxesi hospitalised after contracting Covid-19
As per medical advice, minister Thulas Nxesi was admitted to hospital after contracting coronavirus earlier.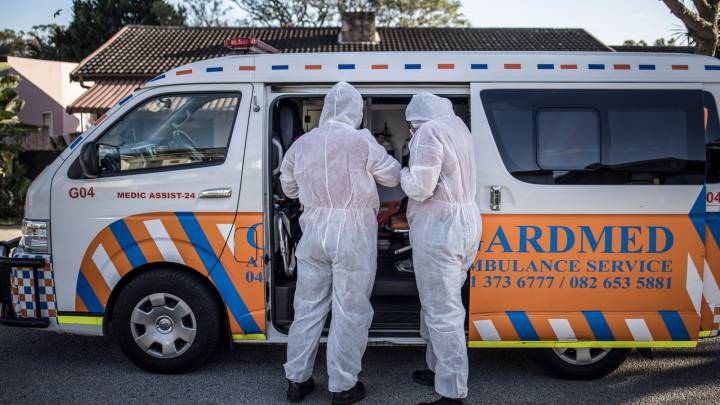 South African minister for Labour and Employment, Thulas Nxesi, has been hospitalised as per medical advice after testing positive for Covid-19 earlier last week. He had been under self-isolation at home.
Nxesi moved to hospital after positive test
The 61-year old tested positive for coronavirus last week and after his period of self-quarantine was advised by doctors that he needed to be hospitalised to get the required medical attention and be closely monitored.
Nxesi became the fifth MP to test positive for the virus and the second high-profile government official to have been admitted to a hospital in less than 24 hours, after his colleague Gwede Mantash, the head of Mineral Resources had been earlier on Monday.
Cabinet spokesperson Phumla Williams confirmed on Tuesday that Mr Nxesi's admission to the hospital was based on his doctors' advice: "His admission to hospital on Monday night comes on the advice of his medical doctors for him to have access to better medical attention and proper monitoring."
Covid-19 in South Africa
Like most African nations South Africa has been struggling with the spike in Covid-19 new cases in recent months and is still suffering from the complications of the pandemic.
The major African country has recorded 374,000 cases so far with 195,000 patients said to have recovered. There have been 5173 deaths reported from the virus.