No room at Real Madrid for Takefusa Kubo and Reinier
Both players will go out on loan next season because Real Madrid already are at the limit of non-EU players for 2020-21 with Militao, Rodrygo and Vinicius.
Real Madrid's highly successful strategy of buying talented young players has hit a slight snag - they are now over the limit of non-European Community players, so some will have to go out on loan next season. Take Kubo's excellent season out on loan at Mallorca and Reinier's quick adaptation and progression has been very encouraging to see but not enough for either of them to guarantee a place in the squad for the new campaign. The quota for non-Community players is three and those places will be occupied by Militao, Vinicius and Rodrygo in 2020-21. Kubo and Reinier will spend the new season elsewhere and both players have no shortage of offers...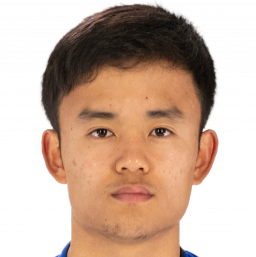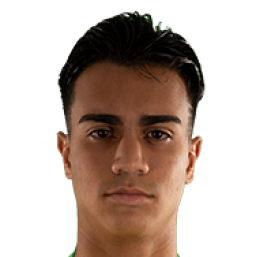 Madrid will be tackling the issue with patience - despite having already started the process of gaining a Spanish passport for Vinicius, who is eligible now that he has spent two years uninterrupted in full employment in Spain. The club hope that by the end of this year or the start of 2021 Vini might have been issued with his new passport, but the coronavirus crisis has delayed all bureaucratic processes and not just in the capital. So for the time being, Vini won;t be able to free up one of the three foreign players places which could go to either Kubo or Reinier in 2021-22.
Long list of clubs queuing up for Kubo and Reinier...
Madrid will carefully study all of the loan proposals that come in for Kubo and Reinier. The club wants to make sure that both players get accustomed to the demands of top flight football which is why they view Real Sociedad as the ideal place for Kubo to continue with his development. The Txuri-urdin are keen to take the Japanese player, as AS reported recently, and Madrid were delighted with how Martin Ødegaard has come on in just a year in San Sebastián. There is another Spanish club which have their hearts set on Kubo - Betis, according to an Onda Cero report on Tuesday. Former Madrid coach Manuel Pellegrini has taken the Betis job and his style would suit Kubo to a tee.
As for Reinier, he could end up in the Bundesliga. Borussia Dortmund have enquired about a possible loan and according to Goal, Bayer Leverkusen have already put in a formal offer for the Brazilian. In LaLiga, Valladolid have expressed an interest. Ronaldo Nazário enjoys an excellent friendship with Florentino and would gladly take any of Madrid's promising young players. Last summer he requested Kubo and ended up taking Lunin and Castilla pair De Frutos and Javi Sánchez (who signed on a permanent deal last month for three million euros).
Wherever Kubo and Reinier end up, the formula will be the same - the clubs who take them on loan will be in charge of paying their salaries and will also pay Madrid a loan fee. In Ødegaard's case for instance, La Real paid two million euros.