Real Madrid's league trophy No.34 now housed at the Bernabéu
The trophy takes pride of place at the club museum and can be viewed on the official stadium tour. Real Madrid announced the news on their social media sites.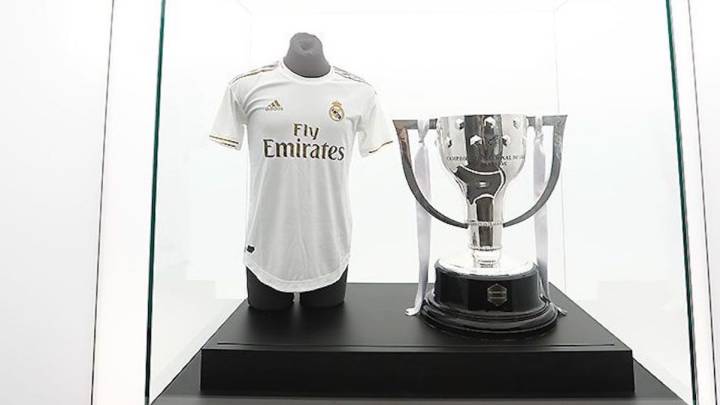 Real Madrid's 34th LaLiga trophy now sits proudly on display at the Santiago Bernabéu. The trophy, which Zidane' team secured last week after beating Villarreal 2-1, will be displayed at the club's official museum and will eventually feature as part of the stadium tour. The Bernabéu Tour is currently on hold while renovation work continues at the stadium.
But that didn't stop Real Madrid from posting a photograph of their latest addition to their trophy collection on social media - the trophy, adorned white white ribbons, can be seen inside a glass display cabinet alongside a mannequin torso dressed in a Madrid shirt and a collage featuring images of all of the players who took part in the title-winning campaign.