The teams that disappointed in the MLS is Back group stage
After three games, the MLS is Back group stage is over and there were several top contenders that failed to qualify for the round of 16.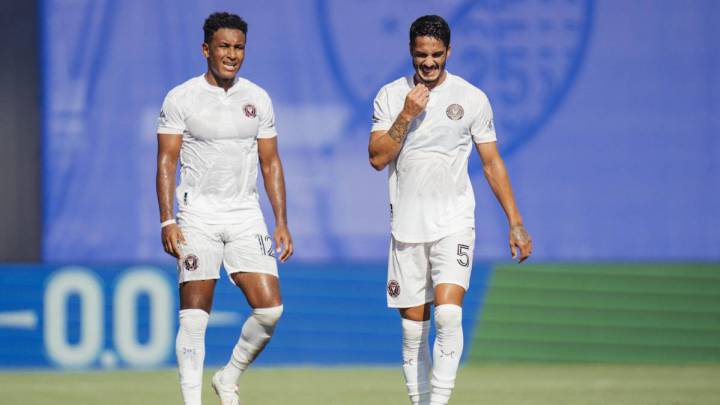 The MLS is Back group stage is over and 16 out of the 24 teams made it to the knockout stage in Orlando. The round of 16 will start on Saturday 25 July, with the first game being Orlando City against Montreal Impact. The tournament was designed by the MLS to mark the return of men's soccer in the United States after its suspension due to the coronavirus pandemic.
Now that the group stage is over, eight teams have had to return back home and there were some surprises, because some of them were top contenders to win the title. These are the teams who disappointed in the tournament's opening phase.
Inter Miami
The new franchise owned by David Beckham has played a total of five games and, having lost all of them, holds the worst record for a team debuting in the MLS. Inter Miami lost 2-1 against Orlando City, with a late goal from Nani, then went down to Philadelphia Union by the same score.
And now, following a 1-0 defeat to New York City, Inter is officially out of the MLS is Back tournament and they are the team that has had the worst start since debuting in the MLS. Five games, five defeats.
Atlanta United
Atlanta United came to this tournament after winning last year's US Open Cup and the Campeones Cup, but they lost all their three group games and now they are heading home. The team's performance was so bad that club bosses and Dutch manager Frank de Boer decided to part ways on Friday afternoon.
LA Galaxy
Without a doubt this was the biggest disappointment of all the eight teams. LA Galaxy is the team with the most MLS Cups in MLS history and this year they signed Javier Hernández, who became the highest paid player in the league.
In their first game, Chicharito missed a penalty and the team ended up losing 2-1 to Portland, before injury saw the Mexican striker sit out a 6-2 defeat to LAFC. They then finished off with a draw on Thursday against Houston Dynamo.
Houston Dynamo
Houston Dynamo faced LA Galaxy in the last game of Group F and with a win they would have advanced to the next round. Prior to this game, they had tied against LAFC and lost against Portland Timbers, so they had one point in two matches.
Houston failed to hold on to the lead because during stoppage time they conceded a penalty and Galaxy's Cristian Pavón tied the game for a final score of 1-1. With this result they were eliminated from the MLS is Back tournament.