F1: US, Mexico, Brazil and Canada Grands Prix cancelled
F1 has decided not to race in the Americas in 2020 and has cancelled Grands Prix in the US, Mexico, Brazil and Canda due to the Covid-19 pandemic.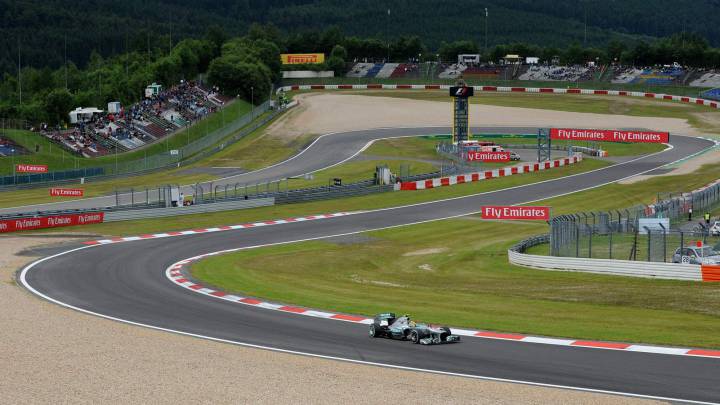 The United States has now registered more than 4 million confirmed coronavirus cases, with the number of infections doubling across the country in just six weeks. Due to the alarming increase in case numbers and in order to avoid further spreading of the virus, Formula 1 organizers have decided not to race in the Americas in 2020, cancelling Grands Prix in the United States, Canada, Mexico and Brazil.
With only three races of the 2020 season completed, the ongoing pandemic in the Americas and the uncertainty that it has brought has resulted in the cancellation of all races on the continent. The decision is final and there will be no rescheduling this year, F1 confirmed.
The Americas circuit was scheduled to start on 25 October in Austin, Texas, moving on then to Mexico City on 1 November and eventually in Brazil on 15 November. There were some initial plans to reschedule the Canadian Grand Prix in Montreal for October but travel restrictions have made it too complicated for teams to commit to a postponed race.
New races have been confirmed
While there will be no circuit of the Americas this year, F1 has announced three more dates to replace the four races that were cancelled. The Nurburgring Grand Prix, the Portuguese Grand Prix at Portimao and the Emilia Romagna Grand Prix at Imola will take place on 11 October, 25 October and 1 November respectively.
While the first races of the season have been held behind closed doors, it is expected that the Portuguese Grand Prix might allow tens of thousands of fans at the circuit, while Imola will try out a two-day race weekend format.
However, Portugal recently imposed local lockdowns on the outskirts of Lisbon to stem a rise in new cases. As of 24 July, Portugal has 49,379 confirmed coronavirus cases and has registered 1,705 fatalities.
A total of 13 races have now been confirmed for the 2020 season and F1 is still hopeful of rescheduling a race in Vietnam, although the planned date at the end of November will need to be revised. The next two races on the calendar are Barcelona and the Belgian Grand Prix.