Toni Kroos: "I think Gareth Bale wanted to leave last summer; I don't know if he's angry or not"
Kroos spoke about Bale in the Lauschangriff Endlich was mit Sport! podcast: "They didn't sign him for him not to play. His situation isn't good for any of us".
It's been a disheartening season for Gareth Bale at Real Madrid. Zidane had no option but to keep him on in the squad for another season after openly telling reporters "it would be better if Gareth left tomorrow…". Jiangsu Suning were keen to take the Welsh forward but Madrid pulled the plugs on the operation after learning that the Chinese club were not willing to pay a transfer fee. After that, Zidane tried put things behind them and start afresh but just when it looked like the situation had returned to normal, it deteriorated and ended up with Bale out of the team. When competition returned following the coronavirus crisis, Bale played just 10% of the possible minutes of playing time - not that he ever looked too bothered. In Madrid's final few games, he was seen larking about on the subs' bench, with his face mask and a roll of tape - not the kind of behaviour expected at a club like Real Madrid when they were chasing the league title.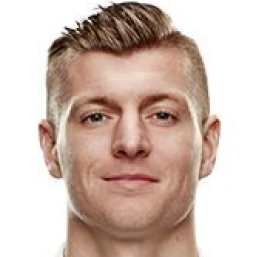 The situation is also uncomfortable for Bale's own team mates, as Toni Kroos confessed this week in an interview for German podcast Lauschangriff Endlich was mit Sport!, which were picked up by Sky Germany: "There's no way of escaping the fact that it's not an idea situation for any of us," Kroos explained. "Obviously, the club didn't sign him with the idea of not playing him, ot hardly using him like what is happening now. I think at first he wanted to leave last summer and the club agreed at first, then decided against the idea. I don't know whether he is still a bit angry about that or not. It's a difficult issue…".
But despite all of the media reaction whenever Bale makes a gesture, Kroos was keen to play down his team mate's behaviour: "It's not as bad as it might look. Everything is fine within the team. I've known Gareth for six years and we have won a lot of major trophies together". This season however, Bale has scored just three goals and made two assists in 1,260 minutes of playing time...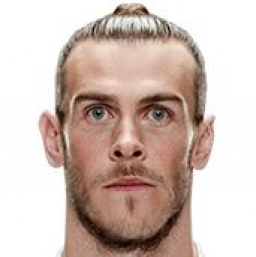 Zidane has made it clear that Bale won't be getting many chances in the team in the future but at 31 and a high wage earner, Bale is out of reach for most club's budgets, which have been affected by the coronavirus crisis. As Diario AS reported on Tuesday, perhaps the only way out foe Bale is on loan with Madrid paying part of his wages as Zidane has already told the club that he no longer wants the player in his squad.
Toshack: "I'd like to hear what Bale has to say..."
Meanwhile, former Real Madrid and Wales coach John Benjamin Toshack has once again criticised Bale's attitude towards the club. "Things don't turn out and the coach has got other ideas and you've got to sit down and work it out. I think there's got to be some kind of dialogue there and they've got to sit down. I don't think too many people here have been pleased with the comments that have come out of the people that represent him," Toshack told BBC Radio Wales.
"I would like to see Gareth say a little bit more himself and I think a lot of people here would as well. But the in's an out's of the whole thing I'm not sure. when an agent comes out and said he's got another two years of his contract, and he's going to see his contract out then it's certainly not the road that I would take".