Second stimulus check: when will the checks be paid out?
The CARES 2 Act is expected to be presented by Senate Republicans, a proposal for the next relief package in the US amid the coronavirus crisis.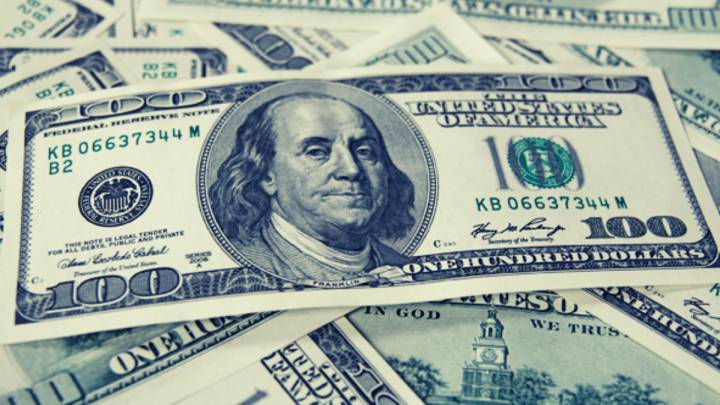 On Sunday, US Treasury Secretary Steve Mnuchin said the new bill had now been finalized and "will be introduced on Monday" (July 27). "We do have an entire plan," Mnuchin told Fox News. "The administration and the Senate Republicans are completely on the same page." White House Chief of Staff Mark Meadows also pointed to a Monday unveiling in an interview with ABC.
Expected to cost around $1tn, CARES 2 is Senate Republicans' response to the HEROES Act, a Democrat-backed stimulus bill that passed the House of Representatives in May, but whose $3tn spend has led the GOP-controlled Senate to refuse to take it up. After the new proposal is presented, the media outlet CNET notes, Republican senators are set to begin talks with Democrats in Congress in a bid to "find common ground on the CARES 2 bill".
CARES 2
As part of the first CARES Act, a $2.2tn coronavirus relief bill passed in March, millions of Americans have received a stimulus check, or Economic Impact Payment - and the CARES 2 proposal is set to include another. "Republicans want to send a second round of direct payments to American households," Senate Majority Leader Mitch McConnell said last Thursday.
Mnuchin has indicated that a second check will mirror its CARES Act counterpart in terms of amount and eligibility requirements. "We're talking about the same provision as last time," he said on Thursday, according to The Hill. "So our proposal is the exact same proposal as last time."
When will I get my second stimulus check?
Whether you get your second stimulus check in August very much depends on how quickly the legislation can be pushed through Congress and onto President Trump's desk for signing.
The only schedule we have to go on is the one from the first CARES Act, so it's worthwhile seeing when payments could be made if we imagine the second CARES Act goes through in a similar fashion to the first. The original CARES Act was signed into law on Friday, March 27, 2020 with the first stimulus checks were paid into people's bank accounts over the weekend of the 11 and 12 of April, giving a lag time of about two weeks for the first payments.