Coronavirus India news summary for 28 July: cases, deaths and news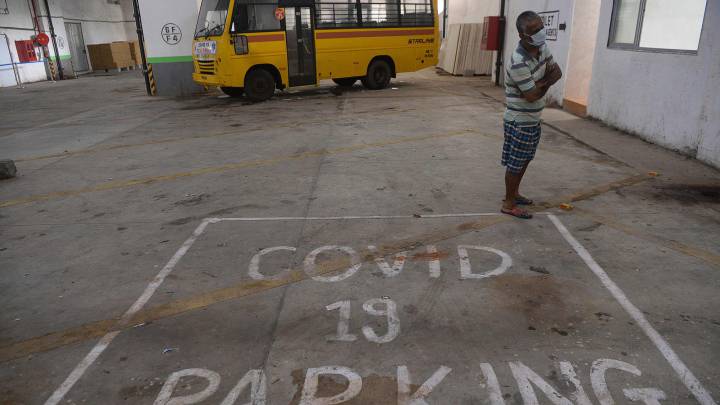 Coronavirus live India: latest news - 28 July

India coronavirus latest: 01:30 IST on Wednesday 29 July (22:00 CEST on Tuesday 28 July )
According to the latest figures published by Johns Hopkins University, 16,540,137 cases have been detected worldwide, with 655,300 deaths and 9,616,147 people recovered.
In India, there have been 1,480,073 confirmed cases and 33,408 deaths, with 951,166 people recovered from the virus.

India coronavirus: Online classes expose extent of digital divide
With more than 630 million subscribers, India is home to the world's second-largest internet user base. But connectivity is still an issue, especially since mobile data - rather than fixed line internet - is the main source.
For weeks now, India has reported the fastest growth in COVID-19 infections in the world, with nearly 50,000 new cases daily
The spread of the coronavirus has accelerated across the country with nearly 50,000 new cases daily. Despite warnings from experts, the government insists there is no community transmission.
The state's government has opened the largest Covid-19 treatment center in India as coronavirus cases spike across the country.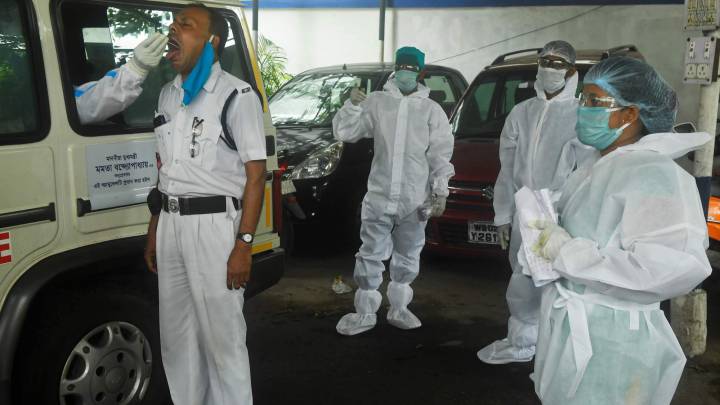 A trader using a cloth as a protective face mask deals with customers at a livestock market ahead of the Muslim festival of Eid al-Adha, amidst the coronavirus outbreak in New Delhi, India. REUTERS/Adnan Abidi TPX IMAGES OF THE DAY
WHO says COVID-19 pandemic is 'one big wave', not seasonal
(Reuters) The World Health Organization on Tuesday warned against complacency about new coronavirus transmission in the northern hemisphere summer, saying that this virus did not behave like influenza that tended to follow seasonal trends.
"People are still thinking about seasons. What we all need to get our heads around is this is a new virus and...this one is behaving differently," Margaret Harris told a virtual briefing in Geneva, urging vigilance in applying measures to slow transmission that is spreading via mass gatherings.
She also warned against thinking in terms of virus waves, saying: "It's going to be one big wave. It's going to go up and down a bit. The best thing is to flatten it and turn it into just something lapping at your feet."
India's fatality rate decreases
The fatality rate from from Covid-19 infections in India has decreased again with the number of recoveries also on the rise, local media reports. The number of deaths among coronavirus patients has fallen from 3.33 percent in mid-June to 2.25 percent, while the country's recovery rate has increased from around 53 percent in mid-June to more than 64 percent.
Punjab's government will impose what's called a "smart lockdown" as of midnight till 5 August in its bid to curb the spread of coronavirus.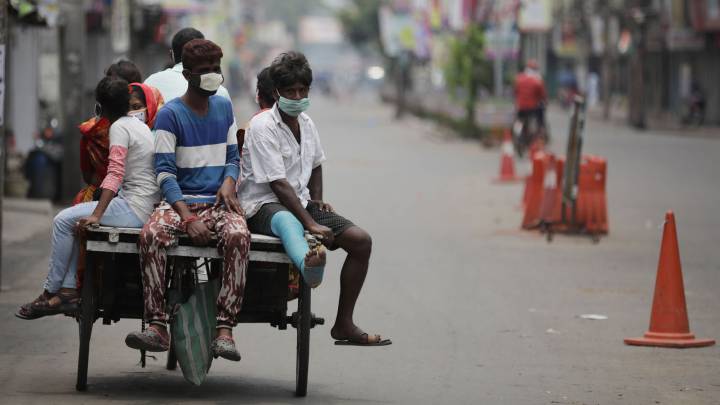 First possible case of vertical transmission
A hospital in Pune has reported what could be the first case of vertical transmission of Covid-19 in India. According to a study by The Lancet: "The risk of vertical and perinatal transmission of severe acute respiratory syndrome coronavirus 2 (SARS-CoV-2, which causes Covid-19), the most appropriate management, and the neonate's risk of developing Covid-19 during the perinatal period are unknown."

A girl wearing a protective face mask waits to be tested at a local health centre to conduct tests for the coronavirus, amid the spread of the disease, in New Delhi, India. REUTERS/Adnan Abidi
Diamond industry struggles
The industry wants two polishers to be able to sit at each wheel, while commissioners are limiting it to one, due to the coronavirus risk.
Cases update
In total India saw 49,931 new coronavirus cases in the figures reported on Monday, with the total now at 1,464,991, with over 33,111 deaths.
Both Karnataka and Andhra Pradesh now have over 100,000 confirmed cases, while Delhi and Mumbai have seen a drop in their daily new case count.
In Delhi the recovery rate is up to 88% and for now there is no need to impose lockdown again, says Arvind Kejriwal, the Chief Minister of the city.
Modi upbeat
"The right decisions at right time means Indian is better off than other countries, our death rate is less than may leading countries and our recoveries is more than many countries," said the PM.
Claims over the virus' origins
To take with a pinch of salt, most experts are certain the virus is entirely natural. These viruses have a nasty habit of recombining, the thinking here is that a small section of a pangolin coronavirus made its way into a bat coronavirus, allowing it to unlock human cells far more easily.
Whilst it is tempting to think a virus as devastating as SARS-CoV-2 needs human intervention to arise, the truth is mother nature has been creating some pretty horrendous viruses all by herself for a very long time.
If, though, Yan has copies of the conversations about the creation of the virus and they can be authenticated, it's going to set off some storm.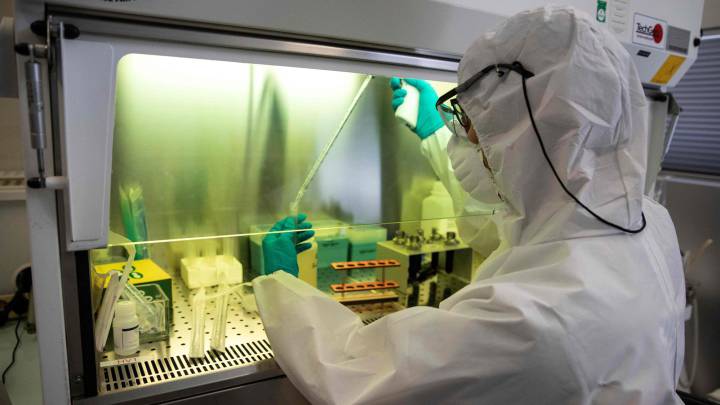 Pfizer and Biontech choose best vaccine candidate, move to global study
CEO of Biontech said in a statement: "Today, we are starting our late-stage global study, which will include up to 30,000 participants. We selected BNT162b2 as our lead candidate for this Phase 2/3 trial upon diligent evaluation of the totality of the data generated so far. This decision reflects our primary goal to bring a well-tolerated, highly effective vaccine to the market as quickly as possible, while we will continue to evaluate our other vaccine candidates as part of a differentiated COVID-19 vaccine portfolio."
The catchily-named vaccine candidate BNT162b2 produced a favourable immune response in the early trials. (And yes, there is BNT162b1, but it was less well tolerated and also produced a lower immune response)
The 30,000 volunteers will be from 18 to 85 years of age, and the trial will be run at 120 sites around the world, 39 in the US and sites in Germany, Argentina and Brazil.
The goal if it's all successful and according to the companies behind the vaccine candidate: early regulatory approval by October 2020 and supply up to 100 million doses by the end of 2020 and 1.3 billion doses by the end of 2021.

WHO says Covid-19 "by far" its worst global health emergency
The new coronavirus pandemic that has infected more than 16 million people is easily the worst global health emergency the World Health Organization (WHO) has faced, its director general Tedros Adhanom Ghebreyesus said today.
The director general called for strict adherence to health measures including mask wearing and social distancing: "Where these measures are followed, cases go down. Where they are not, cases go up."
Tedros emphasised the priority remained saving lives. "We have to suppress transmission but at the same time we have to identify the vulnerable groups and save lives, keeping the death rates if possible to zero, if not to a minimum," he said, praising Japan and Australia in that respect.
Coronavirus live India updates: welcome
Hello and welcome to our live, India-focused coverage of the coronavirus pandemic, which as of 06:00 IST on Monday had registered nearly 16.4 million cases and over 650,000 deaths worldwide.
In India there have been 1.4 million cases and over 32,000 people have lost their lives to virus. Over 900,000 people have recovered from the disease.
.