Bangalore opens the largest Covid-19 care center in India
The state's government has opened the largest Covid-19 treatment center in India as coronavirus cases spike across the country.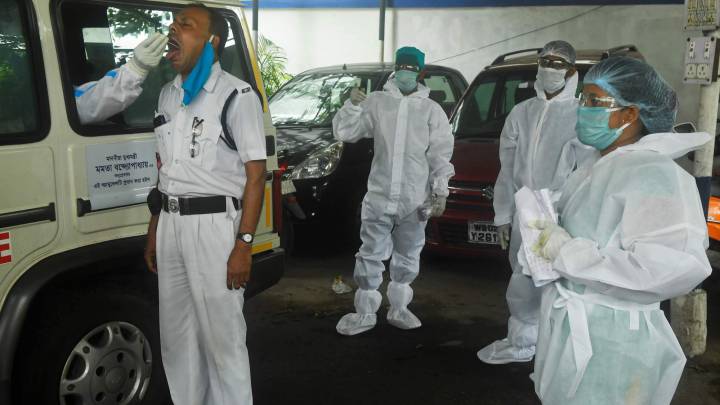 India's largest Covid-19 care center has been inaugurated at the Bangalore International Exhibit Center (BIEC) by the Karnataka government, at the same time as the state reported fresh 5,324 Covid-19 cases on Monday.
The center will include 10,100 beds for asymptomatic Covid-19 patients when working at full capacity, but currently only has 1,536 beds available as it has not yet been fully furnished. The remaining beds are expected to be set up within a few days.
Deputy Chief Minister Ashwath Narayan, who was present at the inauguration of the center, stated that the quality of the beds was never a matter of debate despite this issue raising some questions recently. "Nowhere have we [government[ compromised on quality," he said.
Follow all the latest coronavirus-related news in India with our dedicated live blog.
Covid-19 patients to be admitted from 30 July
As of Thursday patients will be admitted to the medical facility with more beds being prepared: "We have 400 beds in the city which we will get over by Monday night. All asymptomatic patients will be sent to BIEC from Tuesday," Revenue Minister R Ashoka said.
1,500 beds will be allocated to medical staff including doctors and paramedics who contracted the virus in the line of duty. Ashwath Narayan announced that bed capacity will increase to exceed 10,000.
Karnataka has reported 96,141 cases so far with 1,878 fatalities.