Second stimulus check: how does the HEALS Act affect unemployment benefits?
As the Senate comes together to approve the final stimulus relief package amid the pandemic, the new measures look to cut Covid-19 unemployment benefits.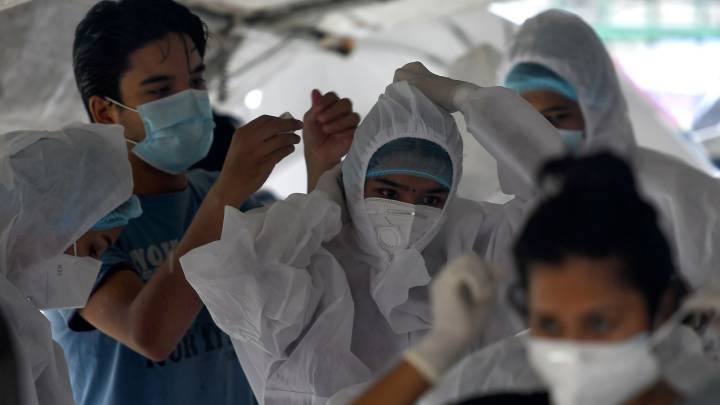 The aim of the Republicans is for the HEALS Act to be approved in the Senate before the summer recess, which begins on 8 August, with the fourth and final stimulus relief package being signed into law soon after. Even though this new bill aims to send a second round of $1,200 per individual and $2,400 per household stimulus checks, it has a range of other measures that could affect millions of Americans struggling amid the coronavirus pandemic, including a drastic cut to the enhanced coronavirus unemployment benefits.

Republicans have made it very clear that they are not keen on continuing to give an extra $600 per week in unemployment benefits, with their preference to give bonuses, in the shape of payroll tax credits, to those who return to work or find a new job. The current unemployment benefit is set to expire on 31 July, with millions of Americans depending on this aid, which was approved back in March under the CARES Act.
⚡ BREAKING → Senate Republicans just released the HEALS Act.

This is the conservative plan to *finish the fight* against coronavirus:

✓ Provides tools to reopen responsibly

✓ Tailored relief to Americans who need it most

✓ Surge in resources for testing + vaccine pic.twitter.com/lyldH2QQww

— Senate Republicans (@SenateGOP) July 27, 2020
Reducing unemployment payments
As the Republican-controlled Senate unveiled the new stimulus package that still needs to be debated with the Democrats and voted upon before it becomes law, it is clear that they want Americans to try and get back to work (as many critics have noted, one problem here is a lack of jobs to actually go back to, however Republicans appear to prefer to ignore this issue). Under the HEALS Act weekly unemployment benefits will be reduced to $200 and it will only be extended for two months.
This means that starting October, states would be directed to issue unemployment payments equal to 70 percent of a person's previous wages, up to $500 per week in additional payments above their standard Unemployment Insurance amount. Under the HEROES Act, the House Democrats wanted to extend the weekly $600 in unemployment benefits until January 2021.
As noted above, Republicans' focus on getting people back to work also disregards the current economic reality: As many as 11.9 million workers have no chance of returning to their prior jobs in the near term, an Economic Policy Institute analysis notes.