Ferguson forgives Klopp for 3:30 a.m. celebratory phone call
Jürgen Klopp woke Sir Alex Ferguson up early in the morning to let him know Liverpool had won the Premier League but the former United manager saw the funny side.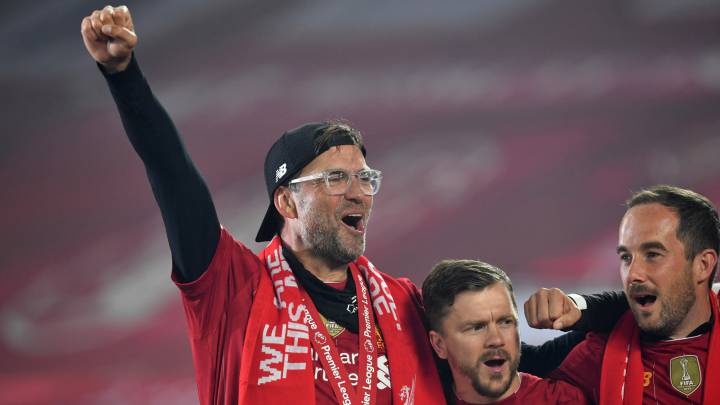 Sir Alex Ferguson revealed that he was woken up by Jürgen Klopp as the German informed him of Liverpool's Premier League title win. After guiding Liverpool to a first league title in 30 years, Klopp was crowned the League Managers Association (LMA) Manager of the Year on Monday.
Ferguson, a five-time winner of the award, congratulated Klopp on his win and said he would forgive him for the wake-up call after Liverpool were crowned champions.
Klopp's early morning call to Sir Alex
"Jürgen, fantastic. We speak about Leeds spending 16 years in the Championship, but Liverpool, 30 years since winning that league, incredible," the former Manchester United manager told Sky Sports News. "You thoroughly deserved it, but the performance level of your team was outstanding. Your personality runs right throughout the whole club. It was a marvellous performance. I'll forgive you for waking me up at 3:30 a.m. to tell me you have won the league! Thank you, but anyway, you thoroughly deserved it. Well done."
Liverpool finished the 2019-20 season on 99 points, 18 points clear of second-placed Manchester City.