David Silva in talks with Serie A side Lazio
The Canary Islander is a specific target for Lazio boss Inzaghi with Emirates' outfits Shabab Al-Ahli Dubai and Al-Nasr Dubai also interested in his services.
David Silva said his goodbyes to the Premier League last weekend and will play his last game(s) for Manchester City in the 2019/20 Champions League. When it appeared that the Canary Islander was destined for the Emirates, Serie A side Lazio have stepped in offering the veteran a chance to continue at a top European side.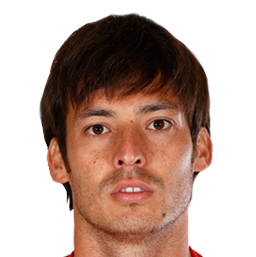 Lazio have been in talks with with free agent David Silva and early signs suggest both are looking for an agreement with the midfielder's arrival a specific request from Lazio boss Simone Inzaghi.

After a decade in the Premier League, early signs would point to Silva swapping the sky blue shirt of Manchester City for that of Lazio and force the 34-year-old to hold off on interest from Dubai sides Shabab Al-Ahli and Al-Nasr and live in the UAE Arabian Gulf League.