Lucas Vázquez hoping to extend Madrid deal past 2021
The Galician player is pushing for a contract extension past June 2021 and is prepared to play in a defensive position which may help his cause.
Lucas Vázquez wants to stay with Real Madrid and is hoping to extend his current deal which expires on 30 June 2021. The Galician born player is prepared to play in a more defensive role as was asked of him on a number of occasions this season.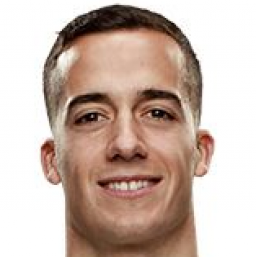 The player's preferred position is on the right wing but Vazquez has only managed 839 minutes of playing time during the entire 2019/20 season, bagging three goals in the process and is some way down the pecking order when it comes to obvious first team starters.
Vinicius, with 1,817 minutes of first team football is the winger with most playing time this season in LaLiga followed by Rodrygo (1,635') and Eden Hazard (1,462'). Bale (1,260'), Lucas Vázquez (1,022') and Asensio (334') finalise the listing with Hazard and Bale missing much of the campaign through injury.
A switch to right back?
Lucas Vazquez may have a future role at the club with his versatility and ability to also fill in at right back and this flexibility could be instrumental in convincing the club that he has a place at the Bernabeu when it comes to contract negotiation with his case boosted by the departure of Achraf to Inter and Odriozola's future somewhat uncertain at the club. The Galician player was accomplished when playing at right back in the games against Alavés (match-day 35), Villarreal (week 37) and Leganés in the final game of the season. A feat even more impressive considering it was over five years since the player featured in this position.
Back in 2015 then Real Madrid boss, Rafa Benitez used Vazquez in a league game against Getafe despite natural first choice Arbeloa also being available for selection. "I feel comfortable playing here" claimed the Galician after the Alavés clash with the 29-year-old showing a positive disposition to play where he is instructed by the head coach.