Barcelona: Dembélé dealt new setback
The forward felt discomfort with his troublesome right hamstring in training on Tuesday and Wednesday, and had to lower his workload on Thursday.
Barring any surprises, Ousmane Dembélé will not play any part in Barça's Champions League campaign. The forward appeared to have an outside chance of returning to first team action but it's clear after this week's training sessions that he is still not back at full fitness. Dembélé felt a little discomfort in Tuesday's session. He finished the workout with twinges and the same thing happened in Wednesday's session which forced him to reduce the workload in today's training session .

The winger, who is working alongside Xavi Linde in his recovery, still hasn't quite shaken off an injury to his right hamstring. He has been out of action since undergoing surgery in Finland in March with Doctor Lasse Lempeinen conducting the operation. At the time, it was estimated that he would be sidelined for around six months.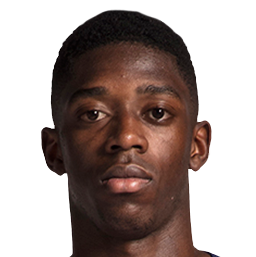 Dembélé's objective was to be with the squad in Lisbon, but that is looking increasingly unlikely. He may well have played his last game for Barça, as the club plans to sell him this summer or include him in a part exchange operation. That is if any offers arrive for a player whose talent is undeniable but whose three years with Barça have been plagued with injury problems.