FA Cup final: Past and present finalists give thoughts ahead of Arsenal vs Chelsea
Players and managers from the two London clubs give their take on the 2019/20 season and what it takes to win the oldest national football competition.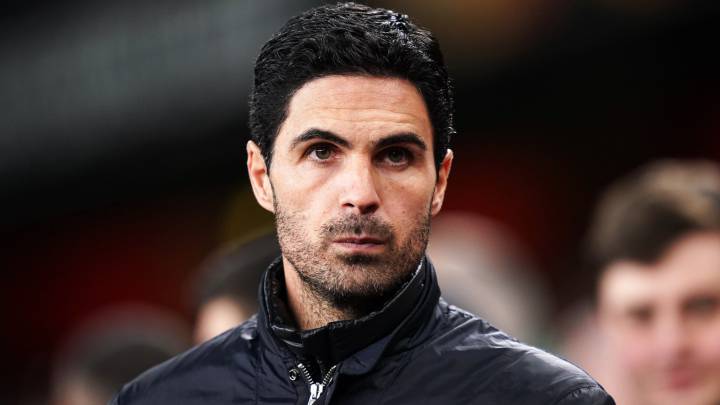 Arsenal and Chelsea face off at Wembley on Saturday evening with the hope of winning some silverware for the first time under the current managers. For Arsenal victory would mean a place in Europe and a sign that Mikel Arteta's new team is beginning to take shape. Chelsea have exceeded expectations under Frank Lampard this season and a cup triumph would be the icing on the cake in his first season as a Premier League manager.
The Players
Arsenal striker Alexandre Lacazette believes that a cup final victory would be massive to this new-look Arsenal team after a tough season:
"It's been a weird year. We had the long stop, we changed manager, had different players.It was a difficult season, maybe the most difficult in my career, but I know I learned a lot. The FA Cup means a lot. I came to Arsenal to win trophies."
Young Chelsea midfielder Mason Mount has been at Chelsea since he was six-years-old and knows how much the FA Cup means for the club:
"You can feel how much it means to everyone because of the history, the players and teams who have won it in the past, and the amount of times Chelsea have won it as well. It means so much to the club and for me personally, to win the FA Cup in my first season would be unbelievable."
The Managers
Both sides have young managers who retired from playing fairly recently and will have vivid memories of cup final success for their respective sides. Interestingly, they will face former teammates in Olivier Giroud and David Luiz who they played alongside in those Wembley triumphs.
Mikel Arteta spoke in glowing terms about Chelsea striker Olivier Giroud who started the 2013/14 final together at Arsenal:
"With Oli you can see in the last few months how he is performing, the amount of goals he has scored for them.
"We know him, he has the experience on the finals as well. I'm not surprised, because I know Oli. He is a fighter. Even when he was playing for us and he had some difficult moments, he always reacted."
Likewise Chelsea manager Frank Lampard won the FA Cup and Champions League with Arsenal defender David Luiz and has no doubts about the Brazilian's quality:
"I played with him as a team-mate in the Champions League in 2012 and the bond of that group was huge.
"When I think about preparing for a game against Arsenal with David in the team, I know how good he can be and the influence he will be in the team."
Former Winners
With thirteen and eight FA Cup final wins respectively, Arsenal and Chelsea are two of the most successful clubs in the competition's history. Two former players reveal the mindset required to succeed in that high-pressure environment.
Per Mertesacker won three FA Cups with Arsenal, most notably in 2017 when he made his first start of the season in the final against recently-crowned champions Chelsea. He had missed most of the season due to a knee injury but turned in a captain's performance in a 2-0 victory. Speaking recently he said:
"The belief in ourselves among our group was underestimated, you can never write someone off or a team off before the game has been played. We had a plan and everyone bought into it.
"It was a fantastic feeling for the fans to slowly realise that this team that everyone had wrote off has got a chance today."
Salomon Kalou won an incredible four FA Cups in his six years with Chelsea and believes the club has a special affinity with the competition:
"We always tried to get to the final, because we knew we would perform in the final. We believed the most difficult part was getting to the final, and when we got there we knew something could happen and we would be well prepared to win."