Qatar 2022: Qatari tourism industry gearing up ahead of the World Cup
Qatar 2022 will have plenty to offer in terms of attractions and activities for visiting football fans to ensure everyone is catered for throughout the tournament.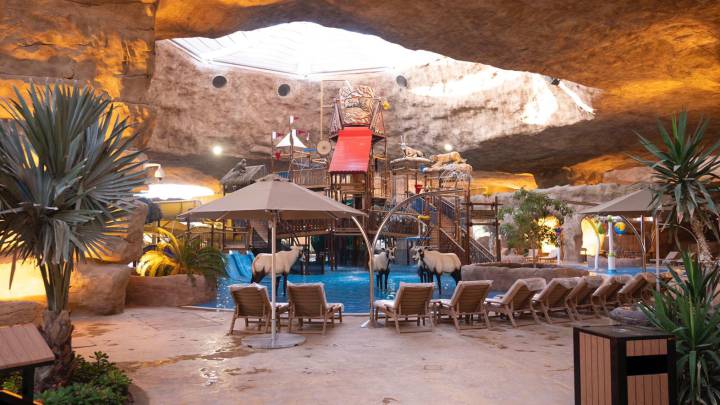 The 2022 World Cup will present Qatar with an extraordinary opportunity to promote itself even though the country is much smaller than many of the other nations which have held the showpiece event in previous years. Qatar will be seeking to provide visiting football fans with a host of appealing tourist attractions so that they will be able to soak up and enjoy the atmosphere of the Arab world as well as the excitement of experiencing the World Cup finals – international football's most celebrated tournament.
Salwa Beach Resort is one of the many attractions on offer and a key tourist destination for many who will be over in Qatar for the World Cup. Sheikh Tamim Bin Hamad Al-Thany, the Emir of Qatar, recently paid a visit to personally inspect the area to see for himself how work is progressing. The project is expected to be finished and ready well in advance of Qatar 2022.
Amenities and attractions at Salwa Beach Resort
Salwa Beach Resort is located in the south west part of Qatar. The resort, which covers an area of 3,000,200 square metres, is considered to be the ultimate of its generation and the first of its kind in the country. It boasts 115 villas and 5-star residential chalets as well as an impressive aquatic city featuring large-scale adventure water sports plus over 20 restaurants, a conference room, spa, marina and yacht club, diving centre, a shopping centre, gyms as well as prayer rooms and spaces to hold meetings.
Apart from Salwa Resort, there are other large conference and events halls, such as Salwa Hall (150 sq m), Shatha Hall (85 sq m), Zella Hall (252 sq m), Zella Hall 1.2.3 (85 sq m) and Al Masarrah Hall (1297 sq m).
The resort also has a sports academy with two football pitches and tennis and squash courts, a medical centre, indoor and swimming pools, a play area for children and an aquatic park complete with a diving centre, labyrinth for children and a rowing club. For all of those reasons, Salwa Beach Resort is sure to be one of the success stories for Qatar's tourism industry before World Cup 2022 kicks off.