Ciro Immobile clinches Golden Shoe and equals Higuaín's Serie A record with 36 goals
The Lazio striker was on target in Saturday's defeat to Napoli to beat Robert Lewandowski's 34 goals for Bayern Munich.
Lazio striker Ciro Immobile brought his Serie A season to a close on Saturday on 36 goals, making him the top scorer in Europe and the winner of this year's Golden Shoe award.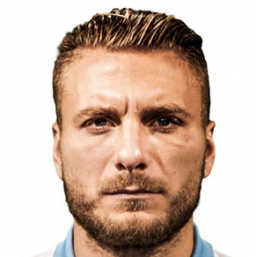 Immobile pips Lewandowski and Cristiano 
The Capocannoniere of the Italian top flight, also equalled the league record set by Gonzalo Higuaín with Napoli in 2016. Immobile beat his closest rivals for the Golden Shoe, Bayern Munich's Robert Lewandowski, who ended on 34 goals and Juventus' Cristiano Ronaldo, who finished on 31.
Immobile went into today's match, the final league game of the season, already knowing that Cristiano had been left out of the Juve squad for their meeting with Roma. He becomes the third Italian winner of the Golden Shoe after Luca Toni (2006) and Francesco Totti (2007).
The Spanish league's dominance of the award also comes to an end - since 2009, LaLiga players have ended as European football's top scorer for the past 11 years with Leo Messi (6) and Cristiano Rolando (4) claiming the award during the best part of a decade and Luis Suárez and Diego Forlán winning in 2014 and 2016 respectively..