Unemployment benefits: which states received more aid?
A dozen states, including California, Delaware, Massachusetts, Minnesota and Texas, have basically exhausted their funds and requested federal loans.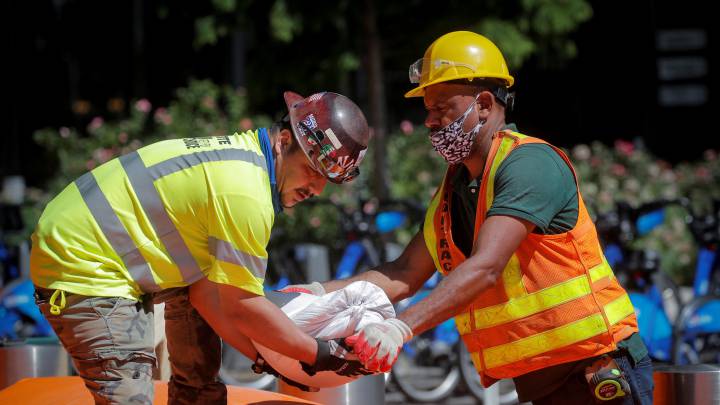 On 31 July, millions of Americans stopped receiving the $600 weekly unemployment benefits that were approved under the CARES Act back in March. Under the HEALS Act, the Republican-controlled Senate has proposed reducing these benefits to $200 until 5 October, before removing this flat rate in favor of a 70% wage replacement scheme until 31 December.
New York and Maryland have passed measures to extend the number of weeks an individual is allowed to collect unemployment benefits by 20 and 13 weeks, respectively. But they are not giving the extra $600 a week that was approved under the CARES Act.
After Democrats turned down offer of short-term extension, Speaker Pelosi says, "We have been for the $600. They have a $200 proposal which does not meet the needs of working families … the idea that they made a proposal is really not actually factual." https://t.co/fYrr12W2Rw pic.twitter.com/kqTwDFwcXd

— This Week (@ThisWeekABC) August 2, 2020
States are running out of insurance funds
Unemployment benefits typically last up to 26 weeks, according to the Center on Budget and Policy Priorities (CBPP), but under the CARES Act, states are providing at least 13 weeks of additional federally funded benefits to people who exhaust their typical state provision.
However, Arizona's Gov. Doug Ducey, for example, has said it would be impossible for his state to continue the extra $600 in unemployment benefits if congress doesn't pass a measure of their own.

It is expected that Republicans and Democrats will reach an agreement this week about the fourth and final stimulus relief package, which, among other measures, will define whether or not there will be more money available in weekly unemployment benefits and how long it will be extended.