Coronavirus Africa news summary: Tuesday 4 August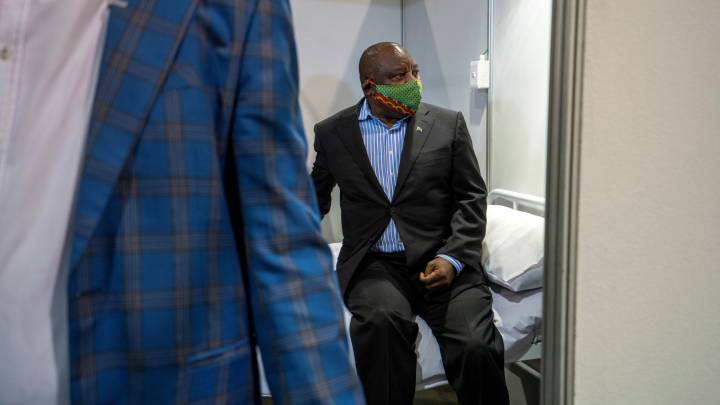 Coronavirus live Africa: latest Covid-19 news - Wednesday 5 August

Africa Covid-19 update: 02:00 WAT on Wednesday 5 August (03:00 CEST)
According to the latest figures published by Johns Hopkins University, 18,448,084 cases have been detected worldwide, with 698,232 deaths and 11,048,642 people recovered.
South Africa: 521,318 cases / 8,884 deaths
Egypt: 94,640 cases / 4,888
Nigeria: 44,129 cases / 896 deaths
The U.S. president said that he had spoken with military officials who think the Lebanon blast that has left over 70 people dead seemed to be an attack.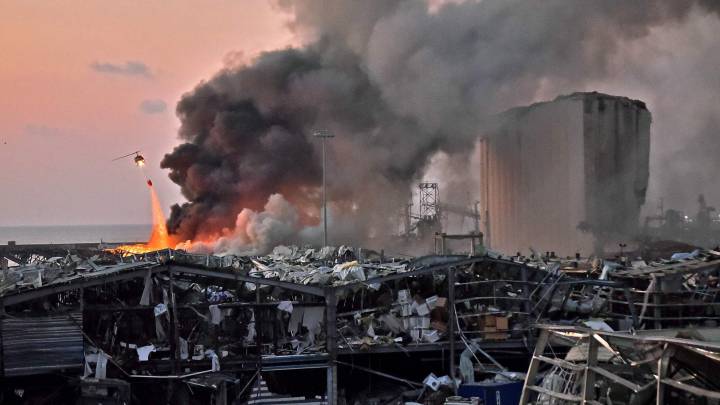 Novavax trials produce antibodies
(Reuters) Novavax Inc said on Tuesday its experimental Covid-19 vaccine produced antibodies against the novel coronavirus, according to initial data from a small, early-stage clinical trial.
The company said it would likely move forward with the lower of two tested doses of the vaccine. It reported that eight study participants experienced adverse side effects after receiving a second vaccine dose during the trial. The company said none required medical intervention.
Africa updates
There have been almost 970,000 coronavirus cases recorded in Africa with over 20,000 fatalities.
Zimbabwe's president names his deputy as new health minister
(Reuters) Zimbabwe's President Emmerson Mnangagwa on Tuesday appointed his deputy Constantino Chiwenga as the new health minister, tasking him with reforming a decaying health sector amid a rise in Covid-19 infections and strikes by health workers.
Chiwenga replaces Obaddiah Moyo who was removed from the post last month after allegations of corruption.
In his new role, Chiwenga will be required to "stabilise, restructure and reform" the national healthcare system, the government said in a statement.
The main opposition Movement for Democratic Change (MDC) immediately criticised the appointment, saying Chiwenga was not the right man for the job in a time of the coronavirus pandemic.
Nigeria's six-year-old airline had to sack 69 pilots due to the economic deterioration caused by the Covid-19 pandemic and wider losses across the aviation industry.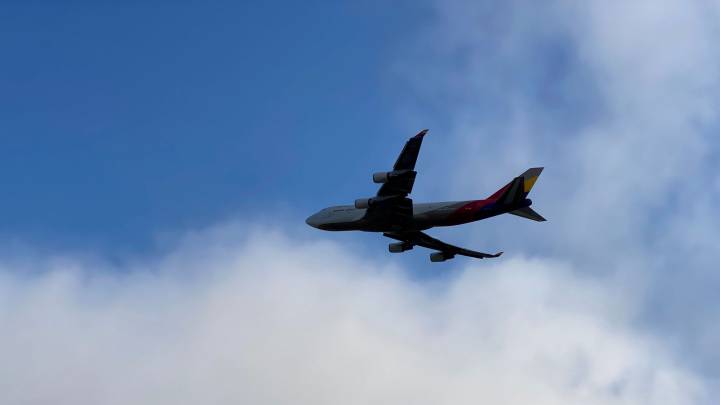 Students wear protective face masks and maintain social distancing in class on resumption of studies at Access International Schools, in Magboro, Ogun State, southwest Nigeria. Secondary schools across the country have reopened for studies following partial removal of suspension of classes by the government as a result of the coronavirus pandemic. Many students are preparing to take the West African Examination Council (WAEC) examinations, which are scheduled to start on 17 August. (Photo by PIUS UTOMI EKPEI / AFP)
Africa business update
Watch the team from CNBC as they give an update on some of the additional challenges being faced amid the pandemic.
A look at football league decisions around Africa
Algeria have cancelled their championship while Tanzania, the first Africa country to restart after shutting down in March, crowned FA Cup winners.
AFP Sport looks at the situation in five countries ahead of highly anticipated restarts in Egypt and South Africa this week.
Egypt: zero new cases recorded in Port Said and Gharbiya
Health officials in the governorates of Port Said and Gharbiya announced that the rate of new coronavirus cases has fallen to zero.
The Undersecretary of the Health Ministry in Port Said, Ahmed Abu Hashem, announced that for the fourth day in a row, fever and chest hospitals recorded zero new coronavirus patients.
Abu Hashem nonetheless appealed to citizens to fully comply with all preventive and precautionary measures.
On Monday, Abu Hashem inspected a fever hospital and visited its reception, emergency departments, internal and pharmacy departments.
South Africans go online to document police brutality during pandemic
"Documentation of abuses is critical for accountability, otherwise officials won't see a reason to change," said Thato Masiangoako, a researcher for the Socio-Economic Rights Institute of South Africa.
"Poor, Black communities experience abuse from law enforcement more frequently," Masiangoako told the Thomson Reuters Foundation.
Police spokesman Vish Naidoo said individuals were "welcome to play an oversight role on security forces", but that "it is senseless going to a website and complaining without opening a criminal case otherwise nothing will be done about it".
Hair scavenged from Nairobi dump ends up in salon amid Covid-19 pandemic
Stylist Julia Wanja picks her way delicately through piles of food waste, discarded masks, rubber gloves and other rubbish at Nairobi's Dandora dumpsite, looking for used hair extensions she can clean and resell to customers. The pandemic means fewer clients with less money and she is cutting down on costs by cleaning and reselling hair from the dumpsite.
Officials direct trucks to dump their loads depending on where the waste has come from. Domestic and commercial waste - which includes bags of hair extensions discarded by other salons - goes to different sections. Medical waste is usually incinerated.
'I have fewer customers,' the mother of three told Reuters from her wooden stall near the Dandora dumpsite as vehicle horns blared in the background. 'If you are not going to work, there is no need to style your hair.' Wanja said she washes the used hair extensions carefully using detergent, Dettol and hot water. Most of her customers trust her to wash the hair well, she said, although a few like to clean it themselves as well. Like other scavengers, she wears a mask to sort through the trash.
'We cannot allow anyone to enter the dumpsite without a mask on,' fellow scavenger Denis Githaiga said, as he ripped through piles of plastic bags. Wanja has been selling second-hand hair since 2008, but says there is more demand now since many people cannot afford new extensions. 'New hair is more expensive than second-hand hair,' the 38-year-old said. 'People don't have money.'
Wanja's customers say as long as the hair has been cleaned, they do not mind where it is from. The hair looks new: long, luxuriant locks hang from the walls in Wanja's stall, or are perched on a battered styrofoam head. 'The hair bought new from a shop and bought used only differs in price. But once it is plaited, there is no difference,' said Cecilia Githigia as Wanja's fingers worked a weave into her hair.
The landlord who stepped up in the 'hour of need'
With skyrocketing unemployment, workers everywhere risk being evicted from their homes. Not just in the US, but around the world people are struggling to pay their rent during the coronavirus pandemic.
Understanding this is crucial to Michael Munene's work. He is a landlord in Kenya's Nyandarua County, with around 30 low-income tenants.
When the coronavirus pandemic hit Kenya, most of Munene's tenants were laid off from their jobs. As this was happening, he called a meeting with the occupants to announce his plans to help them get through this.
Nigeria and the vaccine challenge
Experts are worried that Nigeria is not participating in the ongoing clinical trials on Covid-19 vaccines, unlike South Africa and Egypt. The concern is anchored on the fear that the country might not be able to benefit sufficiently it fails to be actively involved in the critical development process.
A professor of virology and former vice chancellor who chairs the Expert Review Committee on Covid-19, Oyewale Tomori, told The Guardian that, in the whole of Africa, only South Africa and Egypt were involved in the Oxford Covid-19 trials. According to him, Nigeria has signed on to the World Health Organisation's (WHO) Solidarity drug trials and "it is time to add on the vaccine clinical trials."
Nigeria misses out on Covid-19 vaccine trials
A look at The Guardian Nigeria's front page this Tuesday morning which headlines with the vaccine story.
Covid-19 catch-up
Here is a selection of some of the coronavirus-related stories that have been making the headlines over the last 24 hours:
- UN Secretary-General Antonio Guterres says the world is facing a "generational catastrophe" because of school closures amid the pandemic
- The member states of the East African Community (EAC) must work together to beat the coronavirus and recover from the effects of the pandemic, says Rwandan President Paul Kagame, who is the current EAC chairperson
- A statue of Obafemi Awolowo is seen with a mask on his face in Lagos, Nigeria, on Monday, aimed at inspiring the population to protect themselves during the coronavirus pandemic
- The poor state of Zambia's economy has left the African country in an "unsustainable" financial situation, says John Paton
- South African Breweries (SAB) have opted to cancel $290 million of investments due to the financial impact of the coronavirus restrictions in the country, which have included a ban on the sale of alcohol
- Three ministers in Gambia's government have tested positive for the coronavirus, officials said
Africa Covid-19 update: 06:00 WAT on Tuesday 4 August (07:00 CEST)
According to the latest figures published by Johns Hopkins University, 18,282,208 cases have been detected worldwide, with 693,694 deaths and 10,913,000 people recovered.
South Africa: 516,862 cases / 8,539 deaths
Egypt: 94,640 cases / 4,888
Nigeria: 44,129 cases / 896 deaths
Africa coronavirus live blog: welcome
Good morning to our coronavirus Africa live blog. We'll be bringing you updates on the pandemic situation across the continent throughout the day.
We start our feed this Sunday morning as worldwide cases near 18.3 million, while South Africa caseload remains the fifth largest globally with over 516,000.
.