Cristiano Ronaldo ponders Juventus exit and PSG challenge
According to France Football, a move to Paris Saint-Germain was in the plans of the Portuguese star, with those close to him saying it was 'very possible' that he would leave Turin.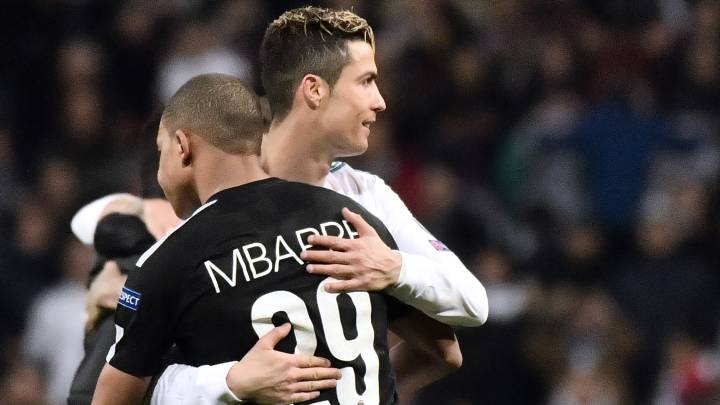 When the match against Roma ended the party began, despite the defeat. In the Juventus Stadium, deprived of fans due to Covid-19, the Bianconera celebrated their ninth consecutive 'Scudetto'. It's an historic feat in Serie A and one that Cristiano Ronaldo has been part of for the last two seasons. Now the question is if he'll be staying for more.
Ronaldo, Neymar, Mbappé?
The Portuguese star was seen happy, dancing and enjoying yet another trophy with his teammates. He appears to have been fully integrated into a Juventus side that aspires to break its winless streak in Europe, although to do so they will have to overturn a first leg defeat on Friday against Olympique Lyon. This would take them to the unprecedented final phase of the Champions League, which is all set up to be played in Portugal. Helping his current side claim the famous crown would be special in itself, and doing so in his home country would just add to the occasion for the player that already has a plethora of club and international honours under his belt.
If there is one thing that characterises Cristiano it is his ambition to keep on winning and continue to strive for new challenges that makes him stand out among his peers. That took him to Turin and, incredibly, could have him leaving there sooner rather than later. According to France Football magazine, Ronaldo was recently pondering the idea of playing for Paris Saint-Germain, something that has been in his head for a number of months.
After succeeding in England (Man Utd), Spain (Real Madrid) and Italy, France Football claims that Paris is an attractive proposition for the forward. The magazine points to Cristiano at a dinner after facing Lokomotiv where he was not happy with the team's performance, despite winning 2-1. They say that that night he dared to "dream" about playing for PSG.
Linking up with Neymar and/or Kylian Mbappé, with whom the outlet assures us he has a good relationship, was a further stimulation for him. And the draw of living in the city of Paris appeals to him more than Turin.
"Cristiano is not dissatisfied, but neither is he happy," say France Football, quoting those close to the player, who also state that his departure from Juventus before confinement was "very likely". Now, the financial implication of the pandemic may complicate the operation, but if it is Cristiano's desire to reach new heights in another of the big five leagues, few would rule it out.
That said, the man known simply as 'CR7' appears to want a third consecutive Serie A title.