Ajax eyeing LAFC midfielder Eduard Atuesta
The Colombian midfielder has become one of Los Angeles Football Club's most important players and he is arousing interest from a number of European clubs.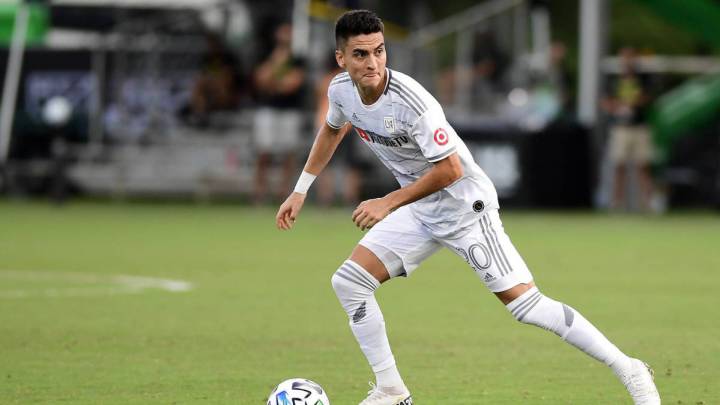 Eduard Atuesta joined Los Angeles Football Club (LAFC) in 2018 after winning one major title with Independiente Medellín in his first three seasons in the Colombian top flight. Since debuting in the Major League Soccer (MLS) he has scored five goals in 65 matches, becoming a key player for LAFC each season.
His performances last season when LAFC won the Supporters Shield, has aroused interest of a number of big clubs in Europe. Several reports in the Netherlands claim that Ajax are interested in the 23-year-old and have been following him for some time now.
Scouts from the Dutch club watched him in action with Colomba's U-23 national team earlier this year. Since Ajax confirmed Lisando Martínez's departure, they see Eduard Atuesta as the perfect replacement in midfield.
Big loss for LAFC
If Atuesta ends up leaving, it will be a huge loss for LAFC who would clearly miss one of their key midfielders. While there remains some uncertainty as to whether the 2020 MLS will resume after only two matchdays have been played, that could give LAFC time to find a replacement for the Colombian.
Atuesta has participated in 20 goals, giving 15 assists and scoring five. During the MLS is Back tournament he was a big factor in helping Diego Rossi score seven goals and he was the captain in the last game of the group stage against Portland Timbers.